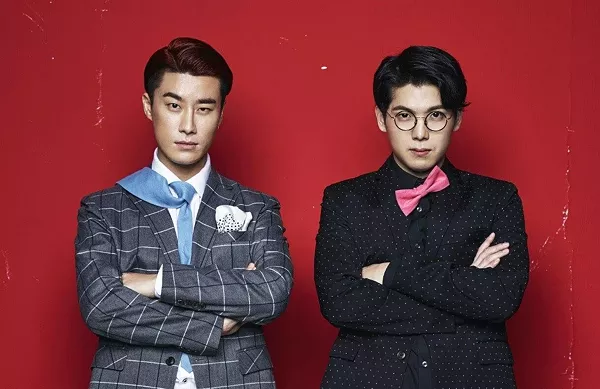 It's not everyday we get overseas acts making stops in San Antonio, so take notice of this upcoming show coming all the way from Korea.
Personally, I generally don't know too too much about Korean music, besides K-pop boy band BTS and this nu-metal band called Hammer who's record
Passion Engine Machine
I picked up in the early 2000s when visiting my parents overseas (
that album is awesome actually you should totally listen to it
).
Anyway, Korean rappers San E and Mad Clown, who have been making names for themselves and landing in top slots on Korean pop charts, will be making their way to San Antonio as part of their We Want You North American Tour.
It's hard to describe what they're doing, especially since my Korean doesn't really go further than 안녕하세요 annyeonghaseyo (good afternoon). However, Mad Clown's vocal timbre reminds me a little bit of Logic's. His cadence and vocal patterns switch up a lot too, also not unlike Logic.
San E has this sort of swagger that reminds me a lot of Chance The Rapper. Like, it's low-key and unassuming, but then you're like "oh shit, I dig this dudes voice," even though, unless you speak Korean, you have no idea what he's talking about – which, half the shit out today I can barely understand anyway so ¯\_(ツ)_/¯.
The tour kicks off in Atlanta on April 5th and ends in Durham, NC on May 1. Catch them locally at Jack Rabbit on April 25.
Tickets can be purchased here. $25-$85, Wed April 25, 7pm, Jack Rabbit, 6322 San Pedro Ave, (210) 847-9488.

Get our top picks for the best events in San Antonio every Thursday morning. Sign up for our Events Newsletter.