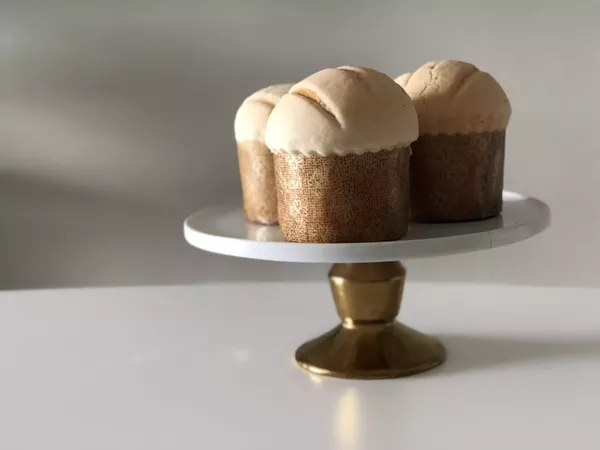 It's 2018 and bakeries basically exist to create Franken-versions of classic baked goods (don't @ me). First there was the cronut: Dominique Ansel's amalgamation of a doughnut and a croissant. The Manteconcha had Mexico snatching their wigs and screaming for the mantecada-meets-concha pastry this summer.
San Antonians got a taste for the Manteconcha at Delice, Romelia's and Panicifo Bake Shop, but they might want to get to know La Panadería's Croncha.
Developed by chef David Caceres, the croncha was inspired by the manteconcha.
"We wanted to do something with our ingredients and our own tools," Caceres told the
Current
over the phone.
So he took to testing croissant dough, baked in a similar style to the shop's kouign-amann (similar to puff pastry but with less layers and more sugar sprinkled in that's baked right-side up), and topped it with their concha streusel.
"We tested several doughs, but the croissant dough keeps everything, all the flavors, trapped, so when you cut into it, it's almost like an explosion," Caceres said.
The result is a buttery and rich, and can be found at both La Panadería locations for $2.75 each.
Caceres is experimenting with other toppings and fillings in the coming days, but for now, the croncha has their signature vanilla topping.
So many restaurants, so little time. Find out the latest San Antonio dining news with our Flavor Friday Newsletter.