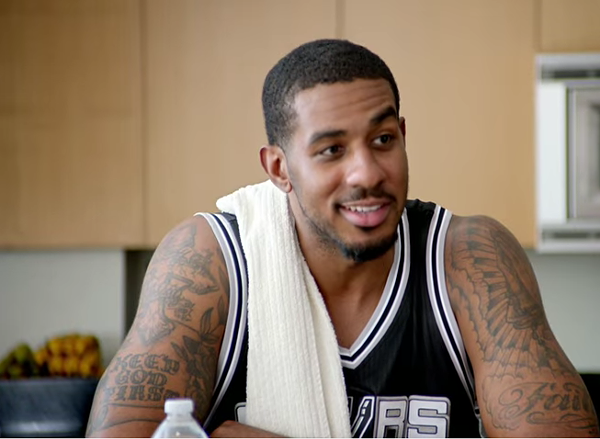 YouTube screenshot/H-E-B
LaMarcus Aldridge will sit out the 2016 Olympics.
A finger injury will keep Spurs forward LaMarcus Aldridge out of the Olympics this summer in Brazil,
ESPN reports
.
Aldridge was named
in January
to the 31-man pool of players from which this year's U.S. Olympic team will be named. His frontcourt mate on the Spurs, Kawhi Leonard, made that cut too. Leonard is still in the running for one of the final 12 spots.
But the Spurs' big man now joins a growing list of NBA stars who've dropped out of the summer games. Golden State Warriors guard Stephen Curry
said today
he'd sit out due to nagging injuries, and Washington Wizards guard John Wall, New Orleans Pelicans forward Anthony Davis, and both Chris Paul and Blake Griffin of the Los Angeles Clippers have all announced they won't go to Rio.
None of the players have dropped out over Zika virus concerns, as athletes from other sports have. The mosquito-borne virus linked to microcephaly, which causes babies to be born with abnormally small heads, has become an epidemic in South America.
Despite an impressive career, Aldridge has never played on the Dream Team. The Spurs have had a representative at every Summer Olympics since 2004, a streak that — barring injury — will continue with guard Manu Ginobili
confirming in March
that he'd play for Argentina.