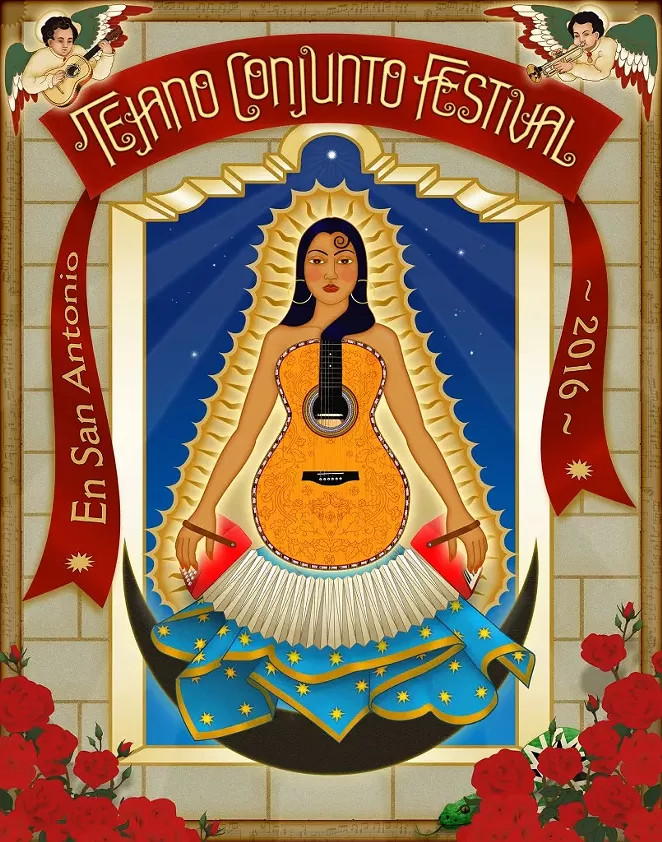 2016 Tejano Conjunto Festival Poster//Design by Therese Spina
Calling all artists and graphic designers! Time is running out to enter the Tejano Conjunto Festival poster contest, which ends this Friday, Feb. 10.
Submissions are accepted for four categories — middle school, high school, college and open — and individual artists can submit more than one entry. One design will be selected as the official poster for the 36th annual Tejano Conjunto Festival, which is set for May 24-28, and the overall winner will receive $1,000.
Last year's winning poster by graphic designer Therese Spina earned top honors for the 2016 fest, TCF's landmark 35th anniversary. In addition to Spina's poster, we've collected every winning entry since the festival's inaugural event, which you can check out
here
.
For official submission rules, visit
guadalupeculturalarts.org
. Good luck!