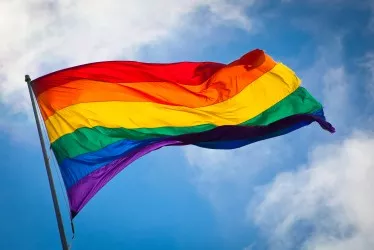 This week, as two Texas same-sex couples and their lawyers
head to federal appeals court in New Orleans to challenge the state's constitutional ban on same-sex marriage
, Democratic lawmakers are taking a legislative approach to eliminating the ban.
State Rep. Rafael Anchia, D-Dallas, and State Rep. Garnet Coleman, D-Houston, have filed
House Joint Resolution 34
and
House Bill 130
, calling for a repeal of the law prohibiting gay and lesbian couples from being legally married in the state of Texas.
Companion legislation
has been filed in the Texas Senate by State Sens. Juan "Chuy" Hinojosa, D-McAllen, and Jose Rodriguez, D-El-Paso. The bills also call for the recognition of same-sex marriages and civil unions performed in other states.
The 2005 state ban, which a
San Antonio federal judge found to be unconstitutional
last year, was supported by three-fourths of Texas voters 10 years ago. Now, as recent polls over the years have shown, more and more Texans favor same-sex marriage. A Texas Tech University poll released in April found 48 percent of voters support gay marriage, with 47 percent opposing. In 2013, a Texas Tribune/University of Texas poll showed 39 percent of Texans believed same-sex couples should have the right to marry.
"In the intervening 10 years, people's attitudes have changed significantly on this issue and it's time that our laws reflected where the population is," Anchia said.
Currently, LGBT couples can get married in 36 states and the District of Columbia, a number that has increased rapidly since the 2013 U.S. Supreme Court decision to overturn the federal Defense of Marriage Act. The state of Florida began issuing marriage licenses to same-sex couples on Monday.
"Texas should not be on the wrong side of history here," Anchia said.
The Dallas Democrat, along with Democratic State Sen. Sylvia Garcia of Houston, has also filed a
bill
that would allow both parents' names to be listed on an adopted child's birth certificate, regardless of gender. Right now, there are spaces on a birth certificate for one mother and one father.
Removing the gender-specific language would make birth certificates more accurate, the lawmakers argue, and remove legal hurdles children of same-sex parents can face when getting social security numbers or enrolling in school.
Having tried to pass the bill the previous three sessions, Anchia plans to attach the language as an amendment to another bill should his not make it to the floor of the Texas House, another strategy lawmakers often take.
"Regardless of how members feel about same-sex marriage, they should understand the negative effects that an adopted child may experience if they don't have a birth certificate that accurately represents their family," he said.
The legislative session starts a week from today.