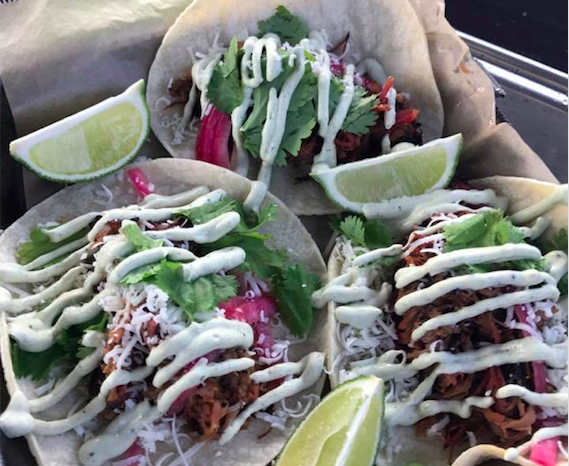 El Luchador
, which opened this July, is paying homage to their Mexican luchador theme with a fundraiser on Wednesday from 6 to 8 p.m.
The event, hosted by Mando Rayo (author of
The Tacos of Texas)
and Lesley Tellez (author of
Eat Mexico: Recipes from Mexico City's Streets, Markets and Fondas),
will feature the authors in a panel discussing the importance of documenting Mexican and Mexican-American culture in an era of upheaval and the nuances between Texas and California cuisines. The panel will be moderated by Edmund Tijerina, food writer for
San Antonio Magazine
and
Rio
and former food editor for the
San Antonio Express-News
.
Donations will be taken for the Topos organization during the event. The Topos de Tlatelolco is the organization charged with rescuing victim's of last Tuesday's earthquake.
FatSide Up BBQ will be serving up specials on brisket pork tacos for the occasion.
622 Roosevelt Ave., (210) 272-0016.