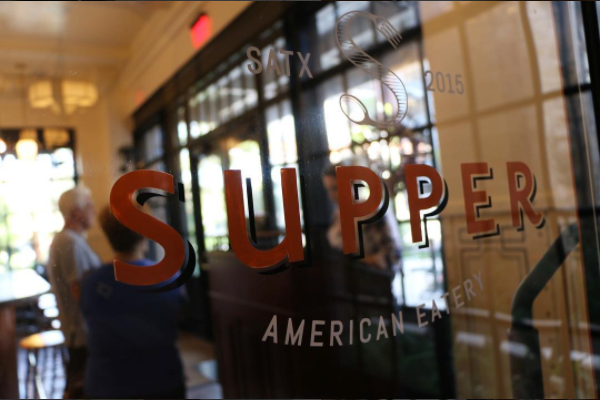 Christmas is right around the corner and for most people that means cooking, cleaning and preparing holiday meals is to be expected. But if cooking for the family isn't necessarily your idea idea of holiday fun, we have a few ways to escape the kitchen. When it comes to Christmas dinners, you have options. So step aside, let someone else do the cooking (and cleaning) and enjoy the holidays.
Hotel Emma
Keep it classy with breakfast, lunch and dinner on Christmas Day at Supper, plus special cocktails at Sternewirth. Breakfast will be served from 7-10 a.m.; lunch from 11 a.m.-2 p.m. and dinner from 5-8 p.m. On the menu you'll find roasted lamb with garlic, spinach and parmesan potatoes, blistered carrots and salsa verde for $35 a person.
Hotel Emma, 136 E. Grayson St., (210) 448-8300, thehotelemma.com.

Sweetfire Kitchen

SweetFire has got you covered with a Christmas Eve menu (filet mignon, cider brined pork chop, gnocchi, prime rib or bass) and Christmas Day feast that includes a raw bar, cheese and charcuterie options, a salad table, carving station and of course, desserts.
16641 La Cantera Pkwy, (210) 558-2479, destinationhotels.com.
Las Canarias

Expect plenty of options on Las Canaria's Christmas Day brunch and dinner menus, from classic plates to seafood-style breakfast, to carved dishes and fancy desserts for dinner.
112 College St., (210) 518-1063, omnihotels.com.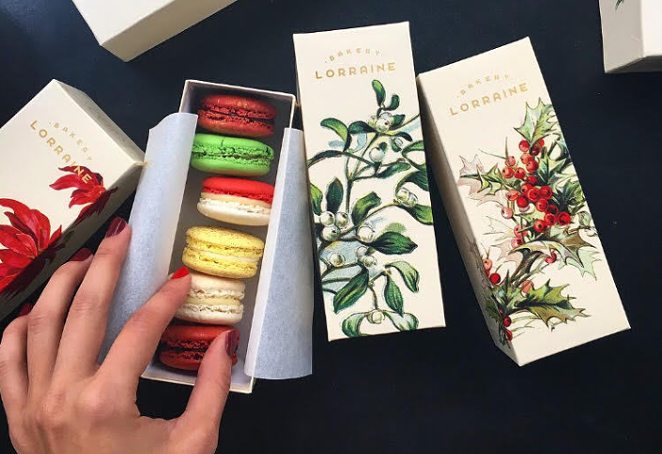 Bakery Lorraine
And because no meal is complete with out dessert, orders for seasonal pies and macaroons are being accepted through Dec. 23 for a Christmas Eve pickup, and holiday-themed pastries will be sold on a first-come, first-serve basis after order deadline.
306 Pearl Pkwy, (210) 862-5582, bakerylorraine.com.


Southerleigh

Get a taste of something new with Southerleigh's off-menu holiday specials on Christmas Eve and sip easy with the brewery's Belgian Quad, Cranberry Collaboration Dorcol holiday ale, Don't Squeeze Me (new west coast style blood orange IPA) and the Downtown Miss Brown brown ale. Reservations until 9 p.m. are being accepted.
136 E. Grayson St. (210) 455-5701,
southerleigh.com
.
Nao Latin Gastro Bar

Spice up your Christmas Eve dinner with Nao's four-course dinner from 5:30-10 p.m. On the menu you'll find arugula salad, charred octopus, hanger steak, pork belly skewers and almond panna cotta, as well as several other dishes.
$40, 210-554-6484, opentable.com/nao.
Ostra

Seared scallops, roasted duck and bread pudding are on the menu at Ostra's Christmas dinner, which starts at $75 a person with the option to add a wine pairing for $25.
212 W. Crockett St., (210) 396-5817,
omnihotels.com
.
Hotel Contessa

Hotel Contessa is serving a holiday brunch on Christmas Day from 11 a.m. to 2:30 p.m. Reservations are required and seats are $55 a person, $20 for children.
306 W. Market St., (210) 229-9222, thehotelcontessa.com.
Crumpets Restaurant & Bakery

On Crumpet's Christmas Eve dinner menu you'll find seafood options as well as veal and tenderloin and classic European-style desserts.
3902 Harry Wurzbach Road, (210) 821-5600, crumpetsa.com.


Two Bros

What could be easier than a take-home meal from Jason Dady's barbecue joint? For $149, take home a turkey, gravy, cranberry jam and a side of sweet potatoes with marshmallows. Orders are being accepted through Dec. 21.
12655 West Ave., (210) 496-0222, twobrosbbqmarket.com.