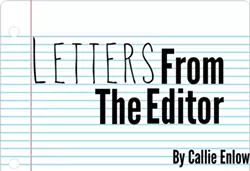 Introducing a weekly opinion column about vaginas, penises, and everything in between.
Why yes, there is some sand in my vagina. It is actually irritating me and I need to address it, so hold on, here we go
Vagina. There, I said it. Vagina, vagina, vagina. I have a vagina. Y'all, my mom has a vagina. Your mom does, too. Vaginas are included in approximately half the bodies on the planet. And yet, the word, a medical term, still holds some kind of bizarre polarizing power. How else to explain the recent uproar over Mike Seely's post in which he called San Antonio Spurs player Tiago Splitter a walking vagina, essentially?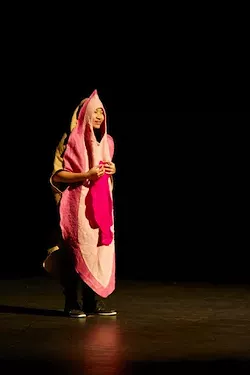 Since this is an opinion column, let me state my own and say that I wasn't a fan of that metaphor, and I did not approve the blog prior to its posting. Not because it was gross; if forced to choose, I would rather envision a giant walking vagina over a giant walking nutsack any day. I didn't like it because it was a lazy way to insinuate that Splitter was weak, "nearly sleeping," and incompetent.
For what else are vaginas, and the women attached to them, other than frail, semi-conscious idiots? That was the shorthand inference from Seely's metaphor, right? For someone who had just called out the NBA for its misogyny, this was a weird choice of words.
Seems that many of you readers also picked up on that, proving that in many cases our readership is what I indulgently envision you to be: smart, forceful, and, well, modern. You called us out for publishing such old-fashioned, sexist chum, which was nevertheless clickbait for Spurs sharks. This post has had more page views than all the previous blogs Seely's written about the Spurs combined. And yet, I'm embarrassed.
Vagina, pussy, and cunt have long been used to debase people of either sex. Comics that I genuinely respect like Louis C.K. and Marc Maron have made arguments that cunt is just a funny word, and all us whiny pussies out there should just get over it. I'm sure that's the message I'll be getting from several people over the next few days.
But when anyone uses those words outside of their anatomical context, what are we really saying? In Seely's blog it was obvious; vagina=weakness. I would have actually been way more OK if he had just called Splitter a human pussy, since that term's connotation has a less obvious association with the vagina slang. Trying to rip these words from their context as describing a female organ is useless. These slang terms, used in the way they're currently used, have everything to do with the historic perception of women in our patriarchal society. That perception, that women are weak, too sensitive, mean, held women back from positions of power for more than a millennia. And we are just now emerging from that seemingly endless hangover.
How we've managed as a society to outgrow our penchant for using racial slurs as descriptors, in the name of being funny or provocative, but can't quite unclench vagina et al. from our lexicon is frankly beyond me.
I'm not saying we should reconstruct "vagina" and its variants to mean something more empowering, I'm just saying that it's time to stop automatically associating femaleness with weakness. It's an outdated, and inherently incorrect, reference — we may as well have called Splitter a "wetback" for being lazy, or Jarret Jack a "jew" for being a ballhog. See, aren't those fucking hilarious?
The reason that "vagina" still gets play as an insult is because we're still so squirmy about the thing it's actually referring to. Well, actually, that's probably the vulva that really causes us to blush, but you get the point. Despite centuries of art capturing the female form, awareness-raising plays like Vagina Monologues, and sex education, saying "vagina" can still make people cringe. Just this March an Idaho high school science teacher had numerous complaints filed against him for using the word during a class about the reproductive system.
So back to where I started: Let's just acknowledge that the vast majority of people walking this planet have a vagina to thank for their existence. You've been in one, and come out of one, probably in a variety of ways, and many of you out there count it among your anatomical make-up. And yes, your mom likely has a vagina too. Until you're ready to write her off as weak, incompetent, too sensitive, or mean (hey, I don't know her
), think before you use "vagina," or "cunt" where you could use a more accurate term instead. Like crybaby. Or brain-damaged Fox News anchor. And all the Tiago fans out there offended that Seely dared make such a foul comparison, relax. At least he didn't call Matt Bonner a boner. What a travesty that would have been.