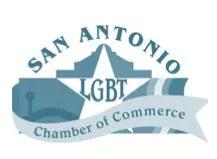 Thursday, December 6,  the San Antonio LGBT Chamber of Commerce will host their first Texas Economic Summit with support from the National Gay and Lesbian Chamber of Commerce (NGLCC). The event will be held from 9 a.m. to 1 p.m. at the Menger Hotel, 204 Alamo Plaza, and will feature Justin G. Nelson, co-founder and president of the NGLCC, and The Austin Gay and Lesbian Chamber of Commerce (AGLCC).
The agenda will cover a wide range of topics relevant to  LGBT community and the economic health of the Central and South Texas region, and will include training for small corporate boards and explore diversity outreach in Texas.
The summit will be followed by a business awards reception with Justin G. Nelson as the keynote speaker from 6 p.m.–9 p.m. at The Spire at Sunset Station, 230 Center Street.
For more information contact Ruby Resendez (210) 792-9248 or salgbtccvp@gmail.com