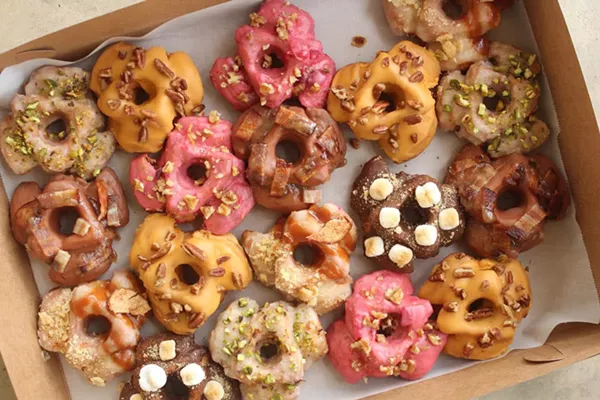 Courtesy of Halee Edwards
Donuts and ice cream will make the perfect pair on Saturday, May 20, when
Lick Honest Ice Creams
hosts Halee Edwards, most widely known as
@theginger_snap
on Instagram.
The small-batch artisanal baker is known for her old school donuts and fun, seasonal flavors. For the pop-up, Edwards will feature lemon poppy, honey lavender, blueberry, strawberry, and chocolate, while Lick will offer $1 scoops as add-ons to your pastries.
Approximately 150 donuts will be available during the first come, first serve event, and guests are limited to purchasing half a dozen at a time only. Get there early, the event starts at 8:30 a.m.
312 Pearl Parkway, Suite 2101, (210) 314-8166.