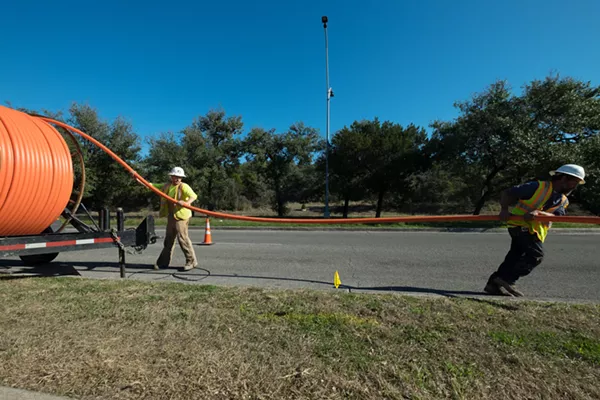 There's great news for San Antonio today: Google announced it's installing its fiber network.
"We've started to ramp up our Google construction efforts in San Antonio. You'll see us around town digging and stringing fiber cables so that we can deliver Google Fiber's superfast Internet to the city," Clarissa Ramon, Google's community impact manager, says in a statement. "As we lay thousands of miles of fiber-optic cable throughout San Antonio, we'll keep residents updated along the way."
Here's what the company
wrote on Facebook
this morning:

Hi, San Antonio. We're hard at work building the Google Fiber network. That means deploying about 4,000 linear miles of fiber-optic cable throughout the city. That's enough fiber to reach from here to Canada—and back.
There's no word when the service will be available, but you can
use this link
to be among the first to know when the high-speed service hits your neighborhood.