STRYPER
Monday, October 1o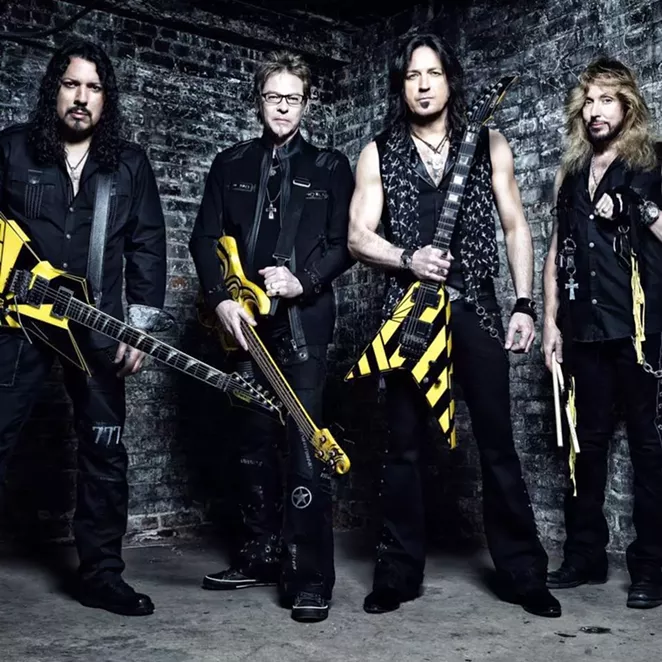 Image via Facebook (STRYPER)
Tonight could very well be your last chance to slay evil with STRYPER, the Jesus-loving metal act who gave the world the 1986 Grammy-nominated album,
To Hell With the Devil
. The first Christian metal band to achieve platinum status is promoting the 30th anniversary re-release of its hit record with a tour across God's country. However, the glam devil-haters are hanging up their striped yellow-and-black jumpsuits for an indefinite hiatus once their fall tour wraps up. So don't miss the opportunity to shout "To Hell With the Devil" one last time with the flamboyant gentlemen of STRYPER.
8pm, $26-30, Alamo City Music Hall, 1305 E. Houston