Local Gift Ideas For Mother's Day And More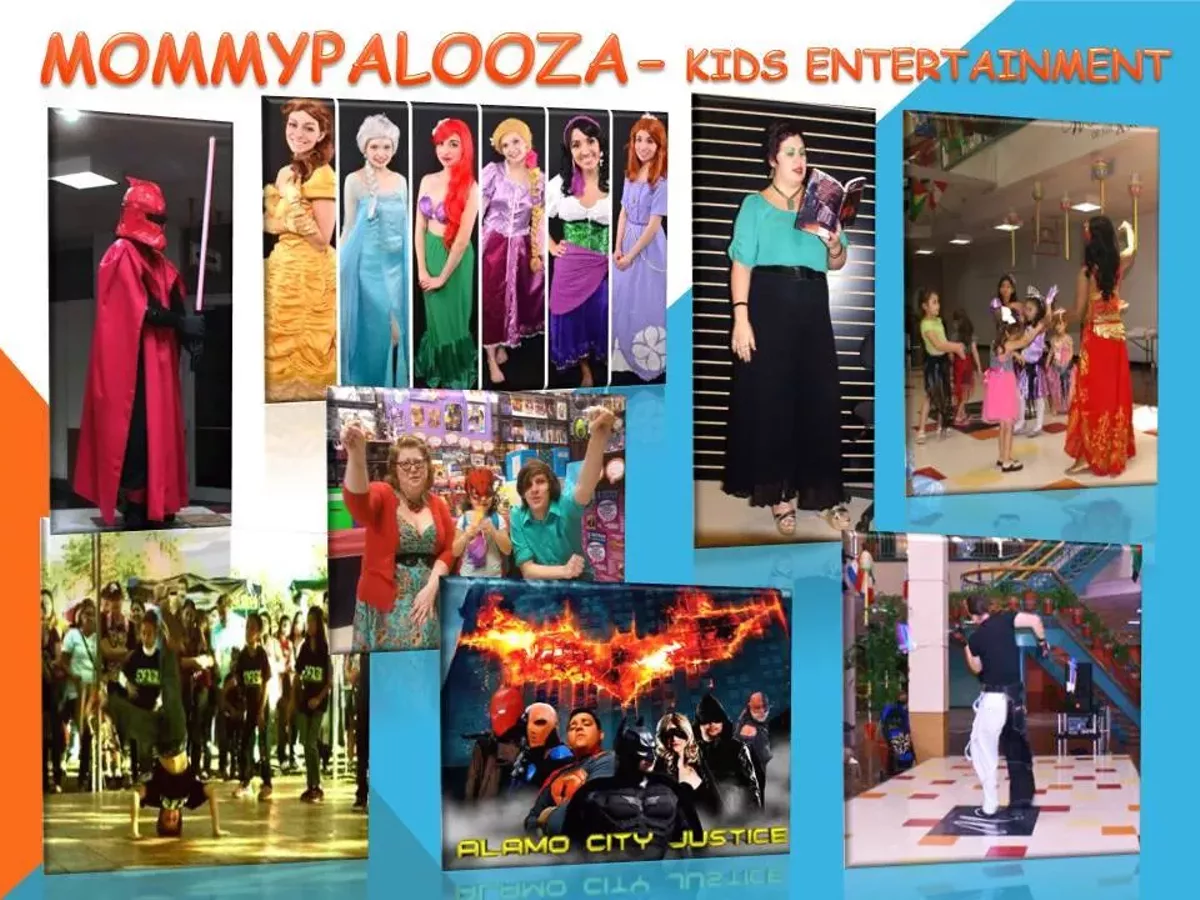 Mommypalooza
SPONSORED
Join us for the 3rd Annual Mother's Day Mommypalooza, where we show the special women in our lives how much we love them. The free family event on May 9, with performances by Elvis and Marilyn Monroe, fashion shows, and unique artisan vendors. Free chair massages and mini makeovers will be available for all the moms, and there is an area set up just for the kids. Raffle tickets on sale will benefit the NDG Nerds for a Cause, and prizes will be drawn every hour. 4522 Fredricksburg Rd., facebook.com/mommypaloozatx
White Orchid
SPONSORED
Every one deserves a time to feel beautiful. Relax, and let the lovely staff of The White Orchid refresh and re-engerize you with one of the many services offered. Gift cards available, plus an in-store raffle opportunity to win a gift autographed by the San Antonio Spurs' Danny Green. 4097 N. Loop 1604 W., thewhiteorchid.com.
Uptown Gypsy
SPONSORED
The best place to find the most unique and eclectic gifts for the ladies, now open at the The Little Shops at the Wonderland. Visit us today to find your perfect waist trainer, a new handcrafted jewelry set, or your new favorite organic body products. 4522 Fredricksburg Rd., facebook.com/UptownGypsyBoutique.
Ooh La La Decor & More
SPONSORED
Find something truly special and exciting for your loved one at Ooh La La Decor & More. There is always something new, and perfect for you. There are in-store specials all week long to in honor of Mother's Day. 13439 Bandera Rd., facebook.com/oohlaladecorandmore.
JamBerry
SPONSORED
Gone are the days of nails that chip and flake after only a few days. Gone are the days of the single colored manicure. Gone are the mani/pedis that take all afternoon and most of your cash too. Jamberry nail wraps arm you with style and confidence while demanding very little of your time or money. They can last up to two weeks on hands and six weeks on toes. Check out the latest trend in nail art. Take pampering to the next level with our Mother's Day gift set. In addition to three exclusive nail wraps, Rose, Delight, and Dearest, and the exclusive Ruby nail lacquer, this gift set includes toe separators and a pumice stone for some Mommy Me Time. We've also added a bag of Peppermint Taffy to treat your mom to a little something sweet. Click here for more.
DanceArt San Antonio
SPONSORED
Ballroom, Latin, country, swing, Tejano: no partner needed and no experience needed. As Mother's Day nears, we know how finding the right gift for her can be a task. Will she like it? Will it fit? Is it original? Well we have the solution for you. Follow the steps below, and get your Mom dancing. Step 1: Find out when your Mom has some free time. Step 2: Go to our website (click "appointments") and book a 45-minute Mother's Day Special private lesson for only $15. Step 3: Surprise Her on Sunday with her certificate that we will send to you by email. It's that simple. If she needs to reschedule the lesson or has trouble coming on the day you picked she can always call us and reschedule. Your Mom will love us. 434 North Loop 1604 W., (210) 334-8777, danceartsa.com.
Adam & Eve
SPONSORED
Pamper that special woman in your life. Adam & Eve has everything you need for that specials someone including plus sizes, shoes, DVD's, lingerie, novelties and more. All staff are trained and Certified Sensuality Consultants. 6957 San Pedro Ave., 5117 Fredericksburg Rd., adamevesanantonio.com.
Xuan Massage
SPONSORED
Now through Mother's Day, all woman will receive 10 percent off. Discount applies to gift certificates that are purchased by Mother's Day. Xuan Massage specializes in deep tissue, Swedish, hot stone and foot massages. 8517 Perrin Bietel, (210) 263-7228.
Garcia Art Glass
Skip the perfume this year and give the gift of art glass. Our one-of-a-kind handblown glass pieces are sure to delight this Mother's Day. Give us a call today or come by one our two locations to check out all the goodies. From smaller thoughtful and unique gifts to large statement pieces and decorative wall art, we are your one stop shop for Mother's Day. Visit us at either our studio located at 715 S. Alamo, (210) 354-4681) or our gallery located inside the Hyatt Regency at 123 Losoya St., (210) 223-1400, facebook.com/garciaartglass.
Benjamin Hair & Co, Mother's Day Makeover Special
SPONSORED
?The creative hair stylists at Benjamin Hair & Co. want to pamper your mom. Enjoy 50 percent off haircut, blow-out & style, and 50 percent off European facials on Mother's Day. Let their experienced and friendly staff bring out her unique beauty, giving her a personalized look best suited for her personality and lifestyle. They also offer hair extensions, make-up, manicures and pedicures. For testimonials, visit benjaminhairsanantoniotx.com/testimonials, 427 North Loop 1604 W., (210) 349-5215.