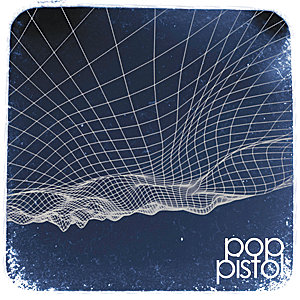 LOCAL REVIEW: Pop Pistol's Disappearing Edges
Label:
Texas is Funny Records
Release Date:
2011-04-06
Rated:
NONE
Genre:
Recording
Some make EPs and call them albums; Pop Pistol do just the opposite. Disappearing Edges is a portable rock opera. Recalling recent work by Jeff Beck, Pop Pistol utilize grandiose classic rock conventions but coat them in a 21st-century gloss. Drummer Jorge Gonzales is a calculating new wave player, but he incorporates a Stevie Wonder-like syncopation. Guitarist/vocalist Alex Scheel is minimalist in word and instrument, so his effects pedals do all the talking. Bassist George Garza anchors pop with legato grooves aplenty. True to title, Disappearing Edges blurs lines. Both "Center of Asleep" and "Mitote" feature electronic percussion that get crushed suddenly by electronically styled music played with live instruments. Scheel's lyricism reveals a fascination with metaphysics. "I see through you," he sings on "Mitote," the line sounding like a prayer appropriate for the lucid-dreaming ceremony the song shares its name with. The tension between analog and digital, human and humanoid, reality and fantasy is what makes Disappearing Edges captivating. "Who needs memories? Who needs forever?" Scheel pleads in album closer "Who Needs Forever." The question implies that, for all of our struggle to permanently document the human experience, we aren't spending enough time in the now. All this in 25 minutes.