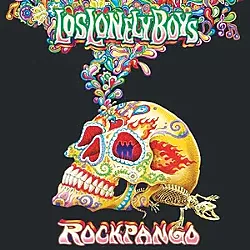 Los Lonely Boys: Rockpango
Label:
Lonely Tones/Playing in Traffic Records
Release Date:
2011-03-30
Rated:
NONE
Genre:
Recording
The Garza brothers are all about guts, not brains. And that's a great thing. Rockpango (a word play on huapango, the Veracruz musical style the Boys infuse with Hendrix in the song of the same name), their first album of originals in three years, is their best work since their Grammy-winning debut in 2004. Besides their usual mix of Latin-tinged blues/funk/soul/Tex Mex, perfect two- and three-part vocal harmonies, and both individual and collective instrumental skills, this time the trio also has the songs — and even a couple of stabs at social commentary. The bilingual, Afro-Cuban-flavored anti-war opener "American Idle" should make tea partiers scream "Socialism!" and the mid-tempo "Change The World" is the Boys at their hippiest. Even when they're just playing around, the team is writing better lyrics, historically their biggest weakness. In the dynamite stoner-rock "16 Monkeys" they sing, "I watched the cow/jump over the moon/He said play me a song/but the notes were wrong/and out of tune/I guess my cocoa puffs/fell off of my spoon." Hip-hop scratches and an actual rap are effective in the funky blues of "Porn Star." Despite a couple of forgettable ballads, Rockpango rocks. While not as good as their self-titled debut, it's certainly their most skillfully produced album to date.