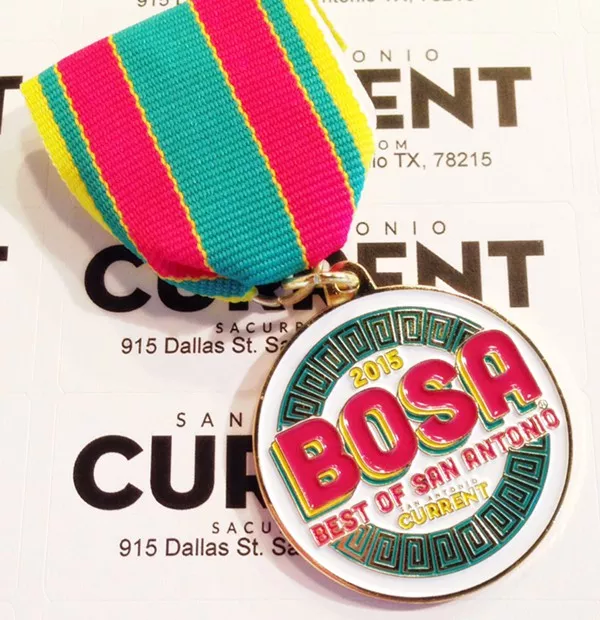 San Antonio Current
Will yours rival the Current's 2015 Best of San Antonio medal?
It's that time of year when a steady stream of Fiesta medals start showing up on Facebook feeds and Instagram. When that happens, I start to ponder, "What would
my
Fiesta medal look like?" And I'm probably not the only one.
If those creative juices are flowin', you're in luck. The San Antonio Public Library will host a DIY Fiesta Medal workshop on Wednesday, March 30 from 6 to 7 p.m. at the Pan American Branch Library (1122 W. Pyron Ave.).
Supplies to make your own medal — including etching, laser cutting, and 3D-printing equipment — will be available. The event is open to all ages.
If you can't make it on Wednesday, no worries. Additional workshops will be held at the Cortez Branch Library on Tuesday, April 5, the Forest Hills Branch Library on Wednesday, April 6, and the Thousand Oaks Branch Library on Saturday April 16.