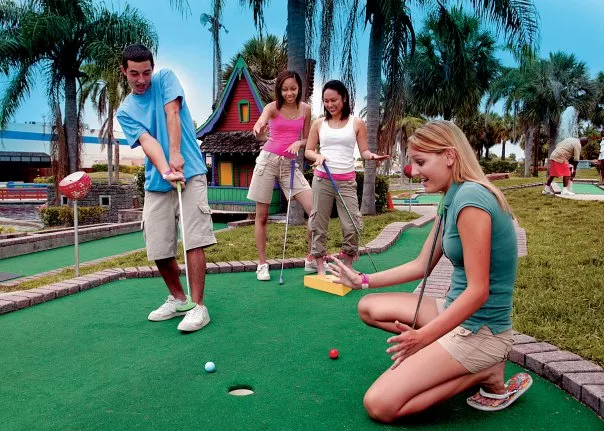 Malibu Castle, San Antonio's iconic putt-putt playland, is closing for business next month after 37 years in operation. You have until Monday, September 7, to get in one last game of mini golf or ride around the go kart track.
The park's owners made the announcement this weekend, leaving San Antonians who grew up in the 80's and 90's to mourn the loss of one of the city's best birthday party venues and go-to date spots for middle schoolers.
According to the announcement
, Malibu Castle's parent company, Apex Parks Group, made the decision to close up shop on your childhood in lieu of renewing the lease on the property near the intersection of I-10 and Loop 410, undoubtedly a pricey piece of commercial real estate.
"It was not an easy decision to close this park, but the economics of the day forced our decision to not renew the lease on the property," said Gregg Borman, Apex Parks Group's Sr. VP of Operations.
Between now and September 7, anyone wanting to visit Malibu Castle for one last time can purchase an
all-day unlimited attraction pass
for $19.78. For nearly 20 bucks you can enjoy all the mini golf, go karts and paddle boats you want as you try to hold onto your fleeting childhood memories.
Go and have one more round of fun, but if the impending closer is too much to bear, take solace in the fact that San Antonio now has a
Top Golf
, which sells booze.