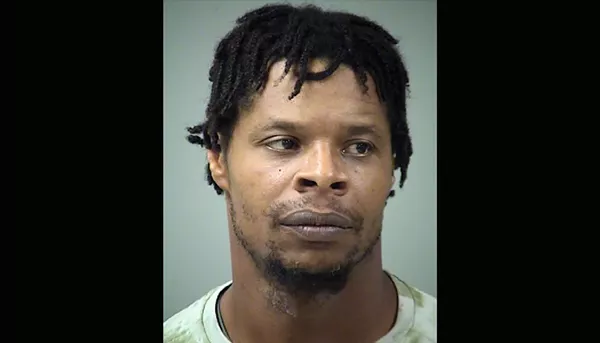 Bexar County Sheriff's Office
A San Antonio man is accused of animal cruelty after witnesses saw him hurl a dog and cat out of a second-floor window of a Northwest apartment complex.
Fernando Morgan, 46, was arguing with his girlfriend after
she told him to leave her Warren Inn Village apartment and never come back
, according to News4San Antonio.
Rather than do just that, Morgan allegedly threw her pets – a 6-year old dog named Ruby and a cat named Midnight – out of the window into the parking lot. According to a press release from the City of San Antonio, witnesses said Ruby was thrown twice during the argument and slammed into a concrete staircase.
The dog is currently recovering in an
Animal Care Services
clinic. She suffered multiple injuries, including a cracked pelvis and ribs as well as two broken legs. Ruby will most likely be sent to a rescue group after recovery. Meanwhile, Midnight, who only suffered minor injuries, is
available for adoption at ACS
.