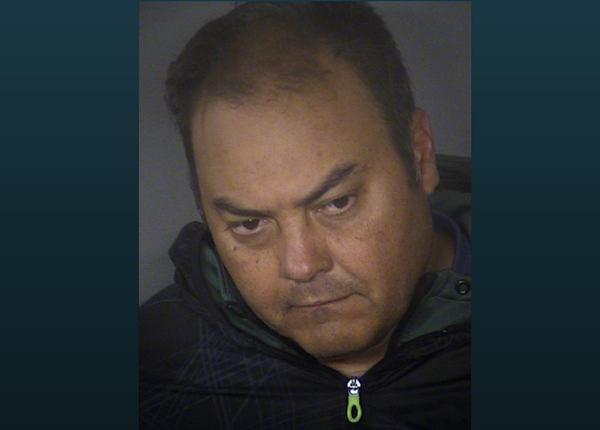 Bexar County Sheriff's Office
Ricardo Gil
On January 4, the San Antonio Police Department received a strange package addressed to Chief William McManus: A fake bomb sent to him from a man who had applied to be an administrative assistant for SAPD.
The fake bomb, created by 48-year-old Ricardo Gil, included a pair of shoes, batteries wrapped in foil, and a printed email saying Gil had applied to join SAPD, as well as a handwritten note saying "Chief, place insoles in boots. If a person places boots on feet, one can feel the person or sense the person," according to the arrest report
obtained by KENS5
.
But the boots never made it to McManus. The package, which had been opened by an SAPD sergeant who then notified the bomb squad, was deemed safe after x-ray inspection.
Although the "hoax bomb" may not have been real, it's still illegal— Gil was arrested and charged with manufacturing the fake bomb with the intent of causing alarm or making someone believe it could explode, a class A misdemeanor.
The incident appears unrelated to recent drama surrounding Chief McManus: Yesterday, the San Antonio Police Officer's Association formally asked the city to
place McManus on administrative leave
for his decision not to detain and question 12 immigrants who were
found in a semi truck on December 23
.