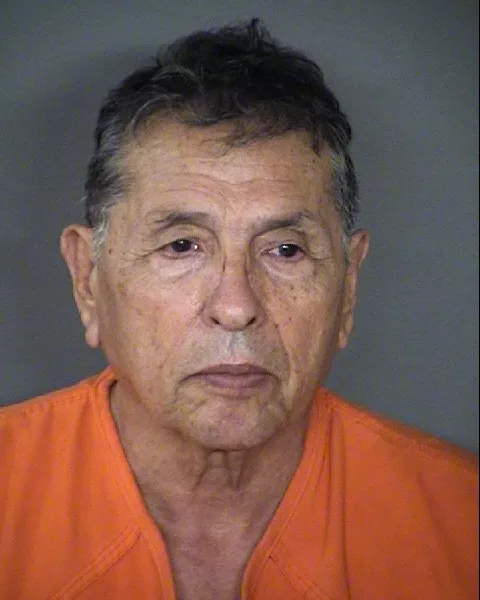 Bexar County Sheriff's Office
After living covertly for the last five decades, Pete Ortiz surrendered himself to authorities 55 years after he was indicted for "murder with malice."
Ortiz was indicted back in 1963 — the year President John F. Kennedy was murdered, the first woman traveled to space, and The Beatles released their single "I Want To Hold Your Hand"— for his alleged involvement in the murder of Joe Ovalle.
Ovalle, who was 25 years old, was shot three times and killed outside of his home on December 22, 1962, according to the
San Antonio Express News
. A man named Frank Luna Juarez was charged with the crime — in a statement to the police, he admitted he and Ortiz had been paid $1,000 to kill Ovalle.
Juarez was sentenced to 99 years in prison, and Ortiz fled from authorities before he could be arrested. He finally surrendered himself to Judge Frank J. Castro in the 399th Criminal District Court in San Antonio on September 13, 2017.
It's unclear exactly what motivated Ortiz to turn himself into authorities over half a century later, but his attorney, John Kutz,
told KSAT
Ortiz was "tired of having the arrest warrant haunting him, and was weary of living under an assumed name."
Ortiz, who is now 75 years old, was released on bond the day after he turned himself in, and is required to wear an ankle monitor while he awaits trial.