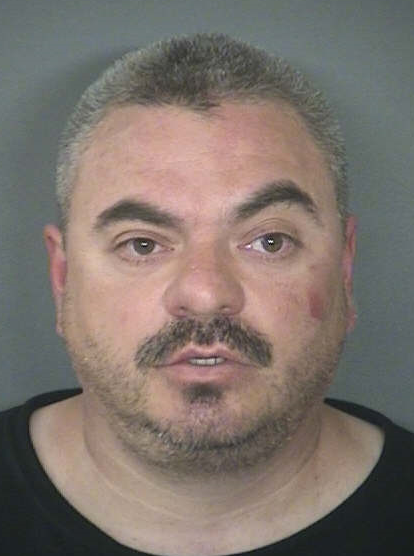 Bexar County
Mark Anthony Gonzales, 45
A man convicted of shooting a Bexar County Sheriff's Department sergeant 26 times in 2011 may be the second Texan to be sentenced to death this year.
A jury convicted Mark Anthony Gonzales Monday afternoon on a charge of capital murder. Gonzales killed Sgt. Kenneth Vann on May 28, 2011, while Vann was sitting at a stoplight at Loop 410 and Rigsby Road.

Gonzales pulled up next to Vann's patrol car and opened fire, striking the vehicle 46 times. Vann died at the scene.

Testimony during the trial revealed that Gonzales admitted killing Vann to a friend of his while a massive search for Vann's killer was underway.

Authorities arrested Gonzales on June 5, 2011, at his home, where police fonud an assault rifle. Bullets recovered during Vann's autopsy matched up with Gonzales' assault rifle, which was tampered with. The firing pin had been altered in an attempt to make it impossible to link it to the shooting. Cellphone records also placed Gonzales at the scene of the murder.

The punishment phase of the trial begins this morning.
Just a short time ago, a jury found Mark Anthony Gonzales guilty of capital murder in the May 28, 2011 shooting death of one of our own -- Sergeant Kenneth Vann.You will never be forgotten, Sgt. Vann.

Posted by Bexar County Sheriff's Office on Monday, October 12, 2015