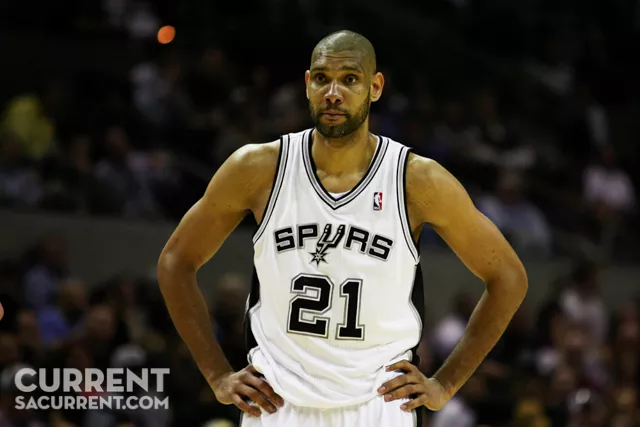 Fourth of July weekend ran the gamut of emotions for Spurs fans, as a series of free agency decisions altered the direction of the franchise for the foreseeable future.
Sunday began on a positive note when Manu Ginobili
officially announced
that he was returning to the league for another season via his personal blog. Ginobili was careful not to fully commit to the Spurs, which would essentially handcuff his agent, but it's difficult to imagine him playing in anything other than silver and black next season.
So the expectation for now is is that Manu will re-sign with the Spurs after the free agency frenzy has run its course. Although Ginobili is a welcome boon for Pop's second unit, it's worth noting that he will be coming off the Olympic Games in Rio which, as in past campaigns, could make him more susceptible to the rigors of the NBA regular season.
The collective gasps heard across San Antonio on Monday morning came courtesy of former Longhorn Kevin Durant. By spurning the Oklahoma City Thunder to join Stephen Curry and the Warriors in Oakland, Durant shifted the league's balance of power back West. Prior to his decision, Durant's meeting with the Spurs included fellow Longhorn LaMarcus Aldridge and lasted about two hours.
But then yesterday, Spurs faithful seemingly took another hit when reports surfaced that franchise cornerstone Tim Duncan was
"leaning strongly"
towards retirement. Despite opting into his $5.6 million contact last week, Duncan was reportedly undecided about returning for his 20th season. An official announcement is expected in the near future — and unfortunately, for now all signs point to the end of an era for the Spurs.
Before Duncan's arrival, NBA Finals appearances were an anomaly in San Antonio, let alone championship parades. Duncan captured the crown in just his second season with the Spurs, and delivered another four titles for good measure. If his retirement is indeed imminent, he departs as an NBA icon, the greatest power forward to play the game, and San Antonio's quintessential Spur.
Things move fast in the NBA, and the Spurs wasted no time securing Duncan's replacement, extending a two-year deal worth more than $30 million to veteran big man Pau Gasol. Going into free agency, Gasol was a secondary goal for the Spurs and his offensive touch, along with his rebounding presence, should help bolster an already potent starting lineup. San Antonio must clear cap space to sign the Spaniard, leaving fan favorite Boris Diaw as the odd man out.
The Alamo City's Independence Day hoops odyssey ended in Utah of all places, with the Spurs pummeling the Jazz in their Summer League debut. Kyle Anderson paced the summer Spurs to a 90-69 victory, scoring a game-high 25 points. Anderson squares off against No. 1 draft pick Ben Simmons and the Philadelphia 76ers this afternoon, proving once again that in the NBA, there is always another game.