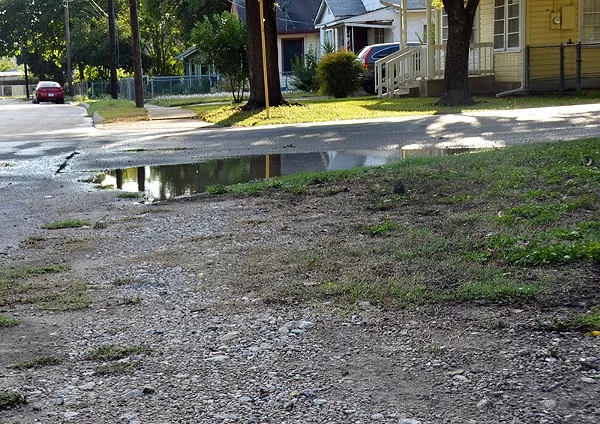 Michael Marks
The map below reflects San Antonio's inconsistent sidewalk infrastructure.
This week's story on sidewalks
stemmed from a single question: Where are there sidewalks in San Antonio, and where
aren't
there sidewalks in San Antonio?
The map below, obtained by the
San Antonio Current
from the city's Transportation and Capital Improvements department, answers that.
The green lines reflect where there are sidewalks, while the red lines show gaps. About two-thirds of San Antonio streets, over 4,700 miles, have sidewalks. But that leaves almost 2,500 miles of missing sidewalks — a problem that will cost over $1 billion to fix.
The map does not reflect areas where sidewalks need to be repaired, which account for about three percent of existing sidewalks according to city officials.