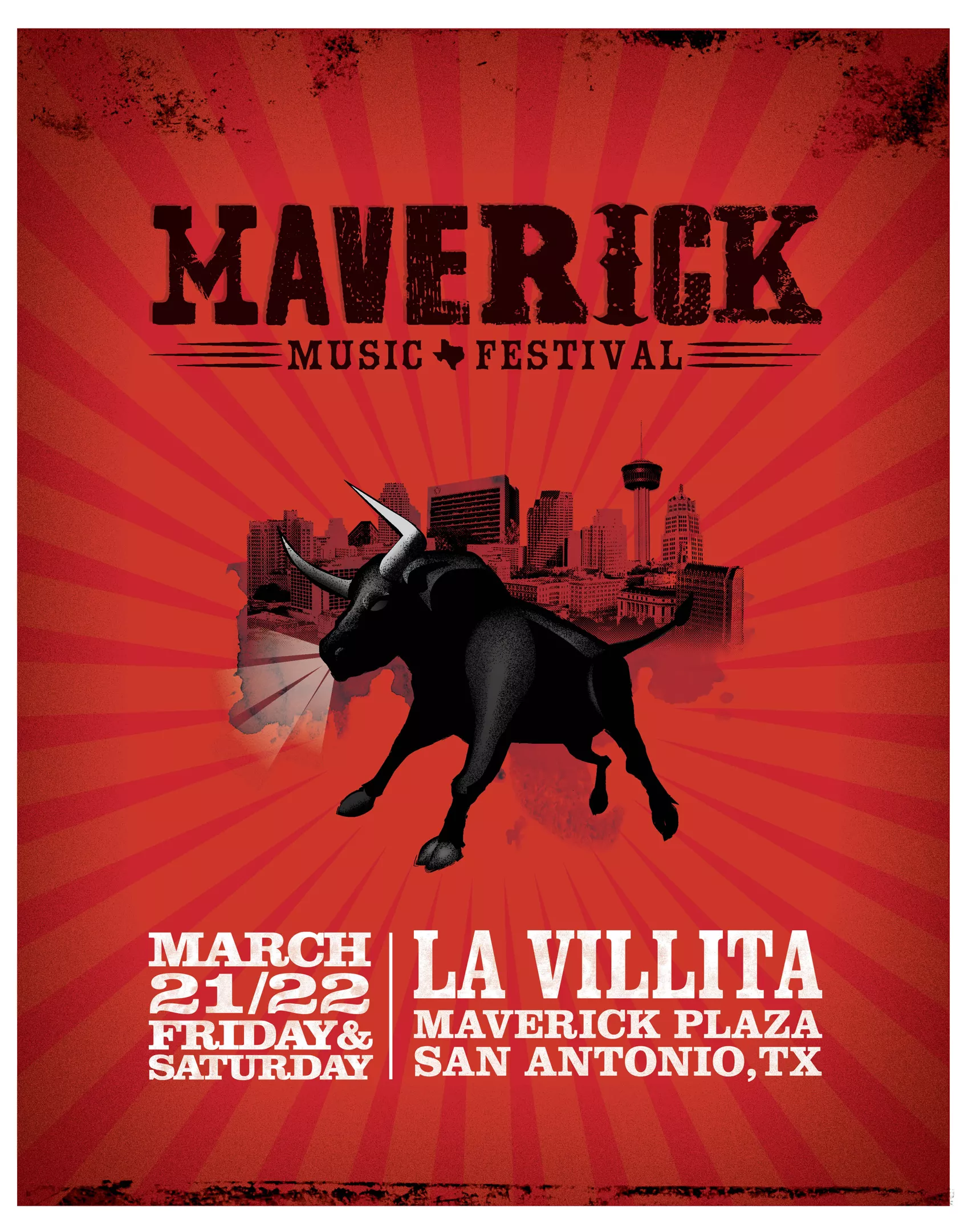 Is Maverick Music Festival becoming the top annual music festival in San Antonio? Last year's debut, which was headlined by Grammy-nominated Gary Clark Jr. and featured Toadies and Girl in a Coma, and the first names confirmed to take part of the second edition, suggest so:
The Psychedelic Furs, Phantogram, Twin Shadow, SZA, Roky Erickson, the Joy Formidable, Yacht, the Gories, the Black Angels, Tamaryn and locals Piñata Protest, Crown and Creatura is the initial list of performers of the festival that will take place March 21-22 at Maverick Plaza in La Villita. Organizers said more artists will be added at a later date, and I've already received several inquiries from bands eager to play at the fest.
A limited number of discounted pre-sale two-day passes are available for purchase here. General admission passes are $79, and VIP passes are $119. Once these run out, GA and VIP passes will be available starting January 7, 2014. These will include two-day passes as well as single-days for both Friday, March 21 and Saturday, March 22. Additional artists will be announced shortly. I recommend you act quickly, because last year's edition sold out like hot cakes.
"We're excited to bring back San Antonio's first and only indie live music alternative, the Maverick Music Festival, back to the heart of downtown, elevating San Antonio's musical repertoire to the next level," said festival producer Blayne Tucker on a press release. Gary Clark Jr.'s former manager is part of a team that includes Girl in a Coma/Piñata Protest manager Faith Radle and musician/promoter Matt Wolff. Together, they were able to continue developing a festival that started with a bang and is now expanding to two days instead of one.
"Last year sold out in advance, so hopefully with two days we can grow the audience organically," Radle told the Current. In another sign that things are moving fast for Maverick, the team hired Giant Noise, a media relations company known for its work pushing Échale Latino Estyles and Austin's Fun Fun Fun Fest and Pachanga Fest.
But what's that about Maverick being San Antonio's "only indie live music alternative"? If Tucker meant "most ambitious" or "most successful" festival, he would be right: Maverick 1 was a commercial and artistic success.
"Yeah, I guess that quote needs clarification," Tucker told the Current. "Basically, the touring acts on Maverick would not normally come here but for their booking on Maverick. And most are indie based with an alternative edge. I think it's important this particular music gets developed here in the larger live sense, like other markets in this country. Overall, we need to work harder at bringing more music that routinely skips this city here."
If you missed it, here's a video of the moment when Gary Clark Jr.'s train arrived at Maverick Plaza.
What other bands would you like to see at Maverick Music Festival 2? This is the time to send a message to the organizers. Suggest your favorite band in the comments section. And go to the next pages to see some videos of bands to perform at the 2nd Annual Maverick Music Festival.