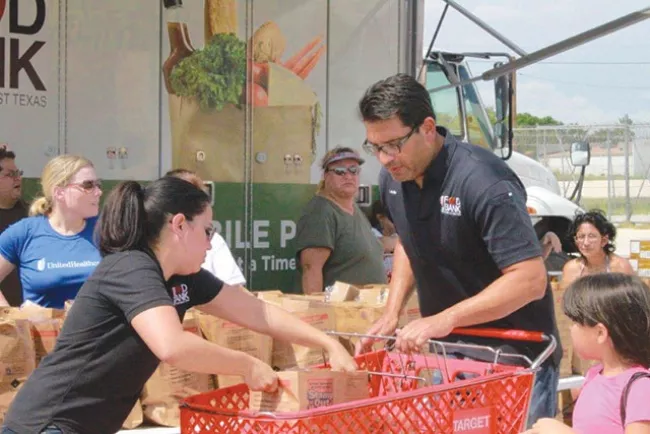 Critic's Pick for Best Nonprofit Mission: San Antonio Food Bank
Critics here at the Current bestowed the San Antonio Food Bank with the "Best Nonprofit Mission" crown for ramping up services amid government food assistance cutbacks. The honor wasn't voted on by Current readers, but on May 6, San Antonians can cast a ballot in favor of their preferred nonprofit by making a donation.
On May 6, nonprofits throughout the city are asking locals to give a little to The Big Give, a city-wide fundraising frenzy benefiting over 450 community organizations, large and small. Think of it as a whirlwind telethon where you don't have to watch anything. Just hand over your money out of the goodness of your heart and your commitment to the community.
From midnight to midnight, donors can make a contribution to participating nonprofits through thebiggivesa.org. The goal is to amass a collective impact to help area organizations fund their mission. The Big Give also set up a series of matching funds opportunities and incentives for organizations whose donors answer the call to action.
The city-wide initiative coincides with Give Local America, a national day of giving designed to bolster community philanthropy. The hundreds of nonprofits participating in The Big Give are a roll call of service organizations that provide an array of services meant to invigorate the community. Each organization will have a profile on The Big Give website to highlight their mission and services.
A minimum donation of $10 is required, but it wouldn't hurt to siphon off a bit of that breakfast taco money.