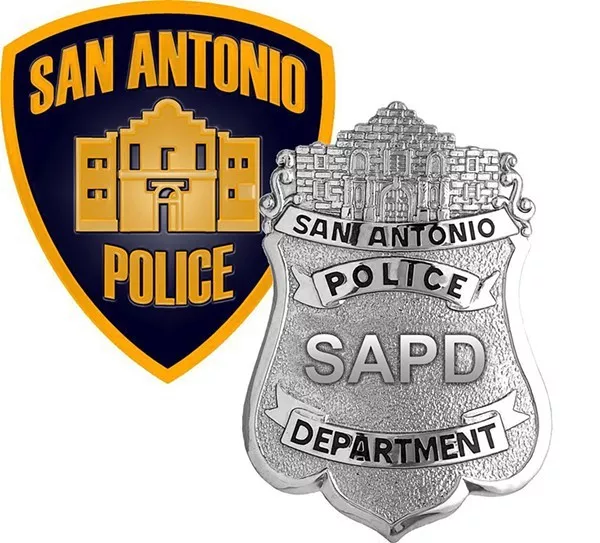 Yesterday the country collectively groaned as two more graphic videos of black men killed during routine police encounters surfaced and spread across social media. In statements following the shootings of Alton Sterling in Louisiana and Philando Castile in Minnesota, President Barack Obama said the country should be
"deeply troubled,"
calling the killings "symptomatic of the broader challenges within our criminal justice system, the racial disparities that appear across the system year after year, and the resulting lack of trust that exists between law enforcement and too many of the communities they serve."
As the videos yet again dragged police use of force to the top of the national conversation, San Antonio Mayor Ivy Taylor reacted this way in a prepared statement her office sent out late Thursday night:
"I found myself at a loss today when my 12-year-old daughter showed me YouTube videos of the recent police shootings and asked me, 'Mommy why does this keep happening?' While we don't know all the details of the incidents, I urged Morgan to think about how we can be part of the solution. Locally, our My Brother's Keeper effort is promising, and the City Council and I are committed to working to strengthen police-community relations through various means. Our police department is in on-going in-service training and having deep discussions regarding the use of non-deadly as well as deadly force. In the meantime, I ask all to pray for those who suffered losses and for the communities affected."

It's not entirely clear what Taylor means by said "deep discussions" about use of force within the San Antonio Police Department.
Amid the raging national discourse on police violence, the widely-respected Police Executive Research Forum earlier this year acknowledged that "American policing is at a critical juncture" and released
a series of guidelines
for how departments should approach police use of force in ways that embrace the "sanctity of human life" – recommendations that seems to have angered local police union leadership. When SAPD Chief William McManus signaled that he'd embraced at least some of those PERF guidlines, a stunning 97 percent of union members cast a no-confidence vote against their chief.
All of which followed a series of incidents in recent years that have called into question exactly how local cops use force against suspects. For instance, there's the 2014 case in which three San Antonio cops beat a man they mistakenly thought was a suspect wanted on drugs and weapons charges;
Kens5 later reported
that the man, Roger Carlos, wound up paralyzed from the chest down due to complications from injuries sustained during the beating.
Another reminder came last year when the Texas Court of Criminal Appeals vacated the conviction of 44-year-old Carlos Flores, who was beaten by SAPD officer Matthew Belver while on the ground with his hands cuffed behind his back during an arrest for suspected drunk driving.
According to the National Registry of Exonerations
, Flores had been convicted of assaulting a public servant because he kicked Belver in the face during the beating; police, according to the registry, never disclosed to prosecutors that the department actually suspended Belver for 30 days without pay for filing a false report and for failing to get Flores medical treatment after the beating.
Recently-released dash-cam video
shows Belver last year berated and threatened to fight yet another suspect who was only arrested in the first place because he was "disrespectful" to the officer at a crime scene.
Despite these "deep discussions" surrounding police use of force within his department, McManus earlier this year shocked many when he
rescinded disciplinary action
he'd taken against an officer who fatally shot Antronie Scott, a man who was only armed with a cell phone during his police encounter. McManus told reporters at the time that "additional training and not disciplinary measures was the most appropriate course of action." Taylor expressed support for the chief's decision, saying in a statement at the time, "While I still believe this tragic incident should have never occurred, I understand the Chief's path on discipline here." Just last month
an Express-News analysis
of SAPD data revealed that local cops were much more likely to use force when arresting people of color.
People across the country took to the streets yesterday in protest of this week's fatal police shootings.
According to multiple media reports Thursday night,
several Dallas police officers were shot and killed during one such protest, something almost certain to inflame tensions between communities critical of police violence and officers who feel demonized by the current discussion surrounding police use of force.
In his comments Thursday, President Obama acknowledged that "these fatal shootings are not isolated incidents." He added: "To admit we've got a serious problem in no way contradicts our respect and appreciation for the vast majority of police officers who put their lives on the line to protect us every single day. It is to say that, as a nation, we can and must do better to institute the best practices that reduce the appearance or reality of racial bias in law enforcement."