Buscemi talks about directing Lonesome Jim and the honor of being whacked on-screen
Steve Buscemi has the enviable talent of being able to transform poorly drawn characters into palpable, nuanced personalities onscreen. He's become infamous for stealing scenes, turning throwaway lines into quotable hilarity, and upstaging the A-list actors to whom he's forced to play second fiddle. As a director, he's equally adept at turning understated material into rich, complicated films like his previous efforts, Trees Lounge and Animal Factory.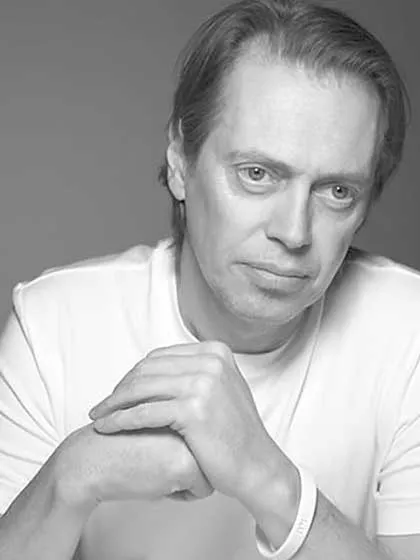 Steve Buscemi, left, is best-known for his oddball, sometimes menacing characters, but in Lonesome Jim, starring Jack Rovello and Casey Affleck.
Buscemi's latest, Lonesome Jim, is his first directorial gig without an accompanying acting role, though the depressing, suicidal, failed writer and title character seems a helluva lot like someone Buscemi would've played when he was 30. Here, Casey Affleck is instead the downtrodden antihero who, upon realizing his failure in Manhattan, reluctantly returns to his parent's home in Indiana for a respite, only to have his brother Tim (Kevin Corrigan) try to kill himself, a young nurse (Liv Tyler) fall in love with him, and his mother (Mary Kay Place) get busted for drug smuggling (sort of). Buscemi — who in person is a quiet, soft-spoken man far from the eccentric, loudmouthed types he often plays — took some time to discuss Jim, his career, and dying onscreen with the Current.
Why do you think your fan base has grown so fanatical over the years?
It's not something I think about at all. I appreciate that people respond in a favorable way, but it means little as far as the actual work I do.
This is James C. Strouse's first screenplay. How did it land in your lap and what about it resonated with you?
It came through my agent and I just really liked the characters — the fact that it was a simple story with complicated characters that, you know, didn't necessarily know how to communicate with each other.
How did you envision Jim coming to life and what made Casey Affleck the right choice to do that?
I think Casey can say a lot without having to say anything, you know. I thought he had the right energy for it, to go to those places where Jim is that are sometimes dark, but still maintain a sense of humor about it. Sort of walk that line of playing someone who can be pretty unsympathetic, but you had to feel something for him.
This was filmed on mini-DV. How did you feel about the format once you got on set and is it something you're anxious to return to?
It was fun to shoot that way because it's literally a home-movie camera. They're light and easy to use and it doesn't require much lighting, so we were able to move quickly. Because tape is cheap, I often wouldn't cut and would keep the tape going, maybe do a few scenes in the course of one take.
Did the format change the way you directed?
No, I don't think so. It's still the same the way I relate to actors. You could just shoot more handheld and get a looser feel.
You nailed the look and feel of Midwest suburbia, that sort of mix of desolation and gray blah-ness. Being from Brooklyn, how did you find that visual language?
Well, I think a lot of that had to do with shooting in Indiana and shooting in the town `where` James Strouse grew up. We shot it in his parents' house and his parents' factory. All those bars, Ricki's Bars `I, II, and III`, were real places.
Was this project autobiographical for Strouse?
Only the fact that all the characters are based on his family members and the names are the same. He didn't change the names. But, you know, it's a totally fictitious story and the character of Evil is totally made up. So he just used that as a starting point, to give it a very personal feeling.
What is it about directing that appeals so much to actors?
In my case, it happened with Mark Boone Jr., who plays Evil in the film. We used to do a lot of theater together in the East Village where we would write and perform our own work. So I think the films I direct are just an extension of that, of wanting to be more involved in the work that I do. As an actor, your involvement is limited. As a director, your involvement is total.
Up next you've got Interview, which you're directing and starring in along with Sienna Miller. What can you say about the project?
It's a remake of a Dutch film that was directed by Theo Van Gogh who was tragically murdered a little over a year ago. But this was a film he wanted to remake as an American film. He had a couple others, too, so there are three this company is trying to do. It's a great two-character piece, and I'm also going to act in it because it feels like a role I can really sink my teeth into.
As an actor, your characters have a bad habit of meeting gruesome ends. Which would you say is your favorite?
I guess it's somewhat of an honor to have been offed by Tony Soprano. Many people get whacked on that show, but it's not often it's by Tony himself.