Hemisfair is slowly, but surely becoming a spot where San Antonio meets and stays a while. This past December,
CommonWealth Coffeehouse & Bakery
opened quietly inside the Koehler House and by the end of the month, neighbor
Con/Safos Cocina Y Cantina
had also sneakily opened their doors inside the Espinoza House over the holiday. Next Thursday, January 25, both shops will celebrate the completion of a long build-out process with a grand opening party from 5:30 to 7:30 p.m. on the great deck in Yanaguana Garden.
CommonWealth has already hit its stride. The place features familiar characteristics from its flagship location in Alamo Heights, but the shop gained square footage. Spacious work areas are all pleasantly lit by natural light as groups of locals and tourists take advantage of the marble tabletops to catch up with each other or work remotely.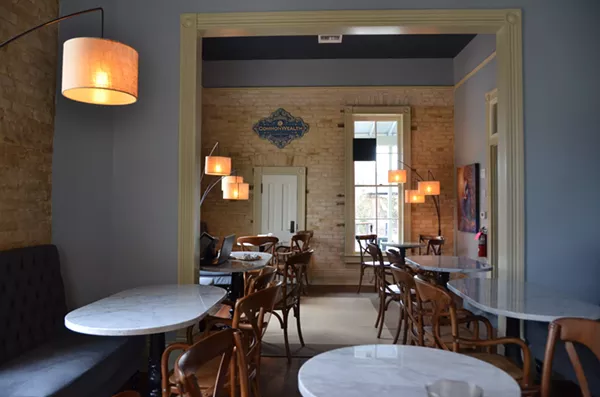 This made location number four for owners Jose Ramon Campos and business partner Jorge Herrero in December, and they're up to five with the opening of a kiosk at North Central Baptist Hospital. And the growth isn't lost on Campos, who struggled to open the original location due to zoning issues.
"We went from fighting with the city, to working with the city," Campos mused while looking around the Hemisfair location.
Though the original on Davis Ct. set the standard, Campos is excited for changes each location will feature. Unlike the original location, Hemisfair will host brunch from 7 a.m. to 3 p.m. Saturday and Sunday. At the upcoming Weston Centre, guests will be able to enjoy beer, a wine list with a focus on France and a full bar with six staple cocktails. Expect for Weston to open officially on February 9, though a soft opening phase is planned for the week prior to that.
"We wanted to be downtown, in the city where with the growth it needs," Campos said.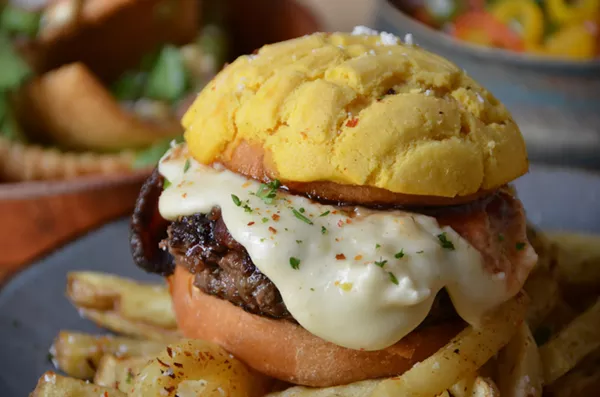 At the neighboring Espinoza house, Con/Safos opened just days shy of New Year's Eve with a wine and beer license and a solid stash of Mexican candy, chips and agua frescas. Local beers can be found on draft, including a Southerleigh Fine Food & Brewery-made Mexican lager.
Opened by Danny Delgado and co., Con/Safos (an older Chicano term meaning "with respect") will operate slightly differently than CommonWealth (which has an indoor kitchen). Instead, chef JC Rodriguez and sous Guillermo Mendez, will toil away in a Con/Safos food truck for the time being. Given those parameters, Con/Safos menu will feature six to 10 items including a couple of options for the kiddos.
A Westside native, Rodriguez dubs his menu "neo Chicano food," which matches the restaurant's mission statement of fostering the spirit of San Antonio through art, music and food.
"In Chicano culture 'respect' is a big deal, so using a word to sort of mean even more than that is a big deal. To me, it means with respect, with love, it's a commitment. It means 'we mean it,'" Rodriguez said.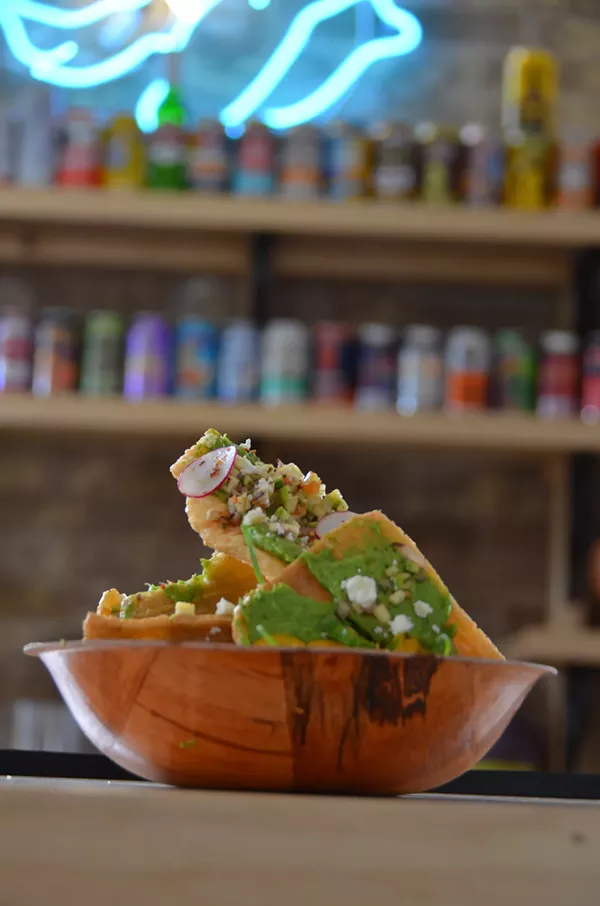 And just like the photographs and artwork on the walls (by Vincent Valdez, Ashley Mireles, Josh Perez, Arlene Mejorado, Jose Sotelo and Alan Weissling Pallares) hearken to growing up on the Westside with classic Chevys, weathered fruit stand owners, and playing on the front lawn with all your primos and primas, Rodriguez's food will recall those same memories with an updated twist. There's the chicharrones duros of "Wheacharrones" with avocado spread, cheeseburger tacos, chorizo fried rice using germinated rice, and, of course, the concha burger topped with brie mornay sauce, bacon and strawberry jam.
"This is stuff we (JC & Alex) have been doing since being on tour, where we'd hang out and share our food, cooked on a hot plate out in parking lots," Rodriguez said.
A Parisian bistro and a new take on Westside living in the heart of the city (with Dough's downtown location planning a tentative February opening) rings especially apropos as San Antonio hits its big 3-0-0. Let's see what the future brings.