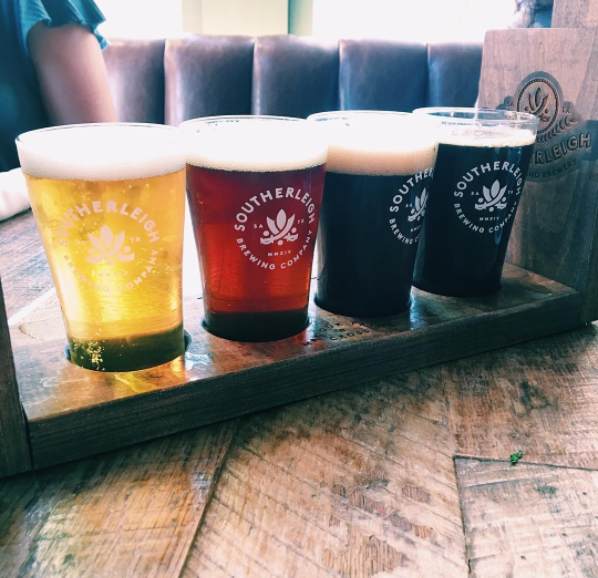 Southerners may be inclined toward country clubs, but fans of
Southerleigh Fine Food & Brewery
will be vying for a membership at the restaurant's new beer club.
Patrons lucky to snag a spot in the 45-member-only group will enjoy such benefits as a personal beer locker, monogrammed leather pint sleeves, a fixed $5 rate on all pints from their collection of up to 21 taps, 20 percent off merchandise, 20 percent off beer growler fills, and access to their new beers one week before release to the public. Members pay $250 for a one-year membership.
For those unfamiliar with the wares, Southerleigh serves such quirky, brewed-in-house drafts as the Darwinian IPA, Texas Uncommon Ale, Wee Heavy, and Super Smash Bros.
136 E. Grayson St., Suite 120, (210) 455-5701.