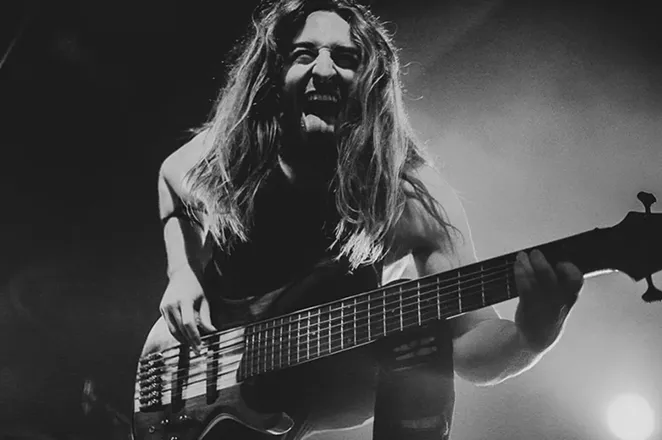 Veil of Maya showed up on the scene in the aughts juxtaposed bands like Born of Osiris and the Acacia Strain, quickly making a name for themselves with their groove-heavy, breakdown abounding, technical, melodic metalcore.
And while there were a million bands breaking into the genre of djent – staccato-heavy, guitar palm muting executed usually in polyrhythms over big, open drum beats – Veil of Maya's ability to straddle post-hardcore by keeping their clean vocals in the mix, let the band rise above the tidal wave of Hot Topic bands that couldn't quite execute the level of technicality Veil of Maya were able to.
The band returns to San Antonio for a show at the Rock Box on Saturday, April 27 with INTERVALS, Strawberry Girls, Cryptodira.
$20-$22, 5:30pm, The Rock Box, 1223 E Houston St. (210) 677-9453, therockboxsa.com
.
Get our top picks for the best events in San Antonio every Thursday morning. Sign up for our Events Newsletter.