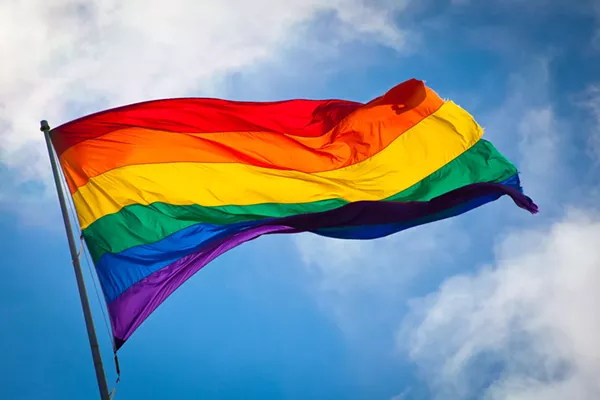 This writing thing is tough sometimes. All these damn rules about grammar and style are tough to track (something that would be apparent if you saw our first drafts).
But a good editor can weed most of those mistakes out. Whoever composed the Texas Republican Party Platform last week at their biannual convention needed one.
The platform is the party's statement of principles — the beliefs which guide its members, and the standard by which its elected officials are judged. At least that's how it's advertised — in practice, politicians junk some of the platform's planks, cling tight to others, and probably never crack the thing open after the convention.
Here's the 84th item on the platform, pulled directly from
the document
. Read the first sentence and see if you catch anything fishy:
So reading that literally, the platform states that "homosexuality is a chosen behavior ... shared by the majority of Texans." Most Texans are gay, they say.
What the sentence probably meant to say is that "fundamental unchanging truths
have
been ordained by God in the Bible ... and shared by the majority of Texans." That's not a high logical leap to take, because it's what the party wrote in the previous version of the platform. Here's the same plank copied from the 2014 version:
Maybe the party switched scribes? Maybe the copy/paste functions broke? Maybe the GOP, like so many newsrooms, faced a budget squeeze that forced it to lay off copy editors?
To be fair, most news outlets (this one included) didn't catch the error at first either. It wasn't until those sharp-eyed grammar hounds at the
New Civil Rights Movement
blew the whistle that
other folks
wrote about it
.
But once you see it, it can't be unseen. Literally, the plank means that Texas Republicans believe most of their fellow Lone Star Staters are gay. While this is probably not true, perhaps it signals a new course for the party.