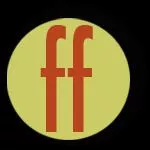 The pangs of death are so different in our youth. The thought of our demise enfolds itself in physicality when we are young. But as we get older death becomes painfully nostalgic. It forces us to see the life we've lived stretch out behind us and makes that life clearer, more poignant and therefore more heart-wrenching in the knowledge that it is all about to vanish. The people we've known and the places we'll never see again. Sigh. Still that's the power of flash: the heart and the mind twang under it. Send me yours: flashfiction@sacurrent.com.
—Lyle Rosdahl
Mountain Air by Pete Ahlen
I step outside into still air that hangs in frigidness. It's close to zero I think. The early morning sun is still somewhere below the horizon, but is announcing its entrance by casting its light on the peaks rising a couple thousand feet above the town, where the wind drives clouds of snow that can be seen dissipating into the pale blue sky. In about an hour the wind will roll down off the peaks and through the town to animate skeletons of bare trees and tops of pines standing in darkened slumber. But for now, it's perfect. The layers of warmth underneath my sweats won't be disturbed by a cutting breeze. I stretch, bending forward and down, kneading the taut muscles at the backs of my thighs. Rotate left, then right and bend down a bit further. I start my run slowly at first, picking my way through the parking lot of lightly frosted cars until I'm across the road and at the trailhead where the path plunges downward into the trees that tower over snow patched ground. The path is clean though, frozen hard with only a few dips and rocks to be careful of. Now I pick up pace, achieving a rhythm between stride and breath. I watch in detachment each footfall that finds a safe place to land seemingly with its own sense of purpose. No thought involved here as each stride adjusts itself to the terrain. The trail's decline bottoms out and runs through a dormant meadow for about a half mile, then slowly loops up the hill back toward a different trailhead about a mile away from where I entered. I emerge onto the road and the air loses its soft, woodsy mustiness and suddenly sharpens. After my ascent, I suck draughts of frozen air into my lungs and feel its sting deep in my chest. I play with the idea that each breath brings with it jagged crystals of ice that tumble through the airways, scraping away the detritus of microscopic dust and bits of dead tissue that was replaced by new growth. Years later now and I think this will be my last run. It's December, but it doesn't really get cold here, at least not the way it did in that other life, some thirty years distant. Being near sea level, the air is cumbersome and thick, filled with city smells that I've gotten used to and no longer really notice. Now the roads I run on are freshly groomed flat by rollers driven by large Mexican men in hard hats. The trees here don't dominate; they are merely accessories to houses built a few years before. But it's still cold enough to remind me. Though I struggle now to ignore pain I can't stretch free of, I can still allow my mind to wander back in time. As I suck in air I wish it to be that frozen air that once cleansed my lungs. But now instead of dust and old tissue, I want it to slice out a cancer that lies deep in my lungs and purge it within the vapor of each outward breath, the number of which I have remaining is probably a figure I can now understand. ---
Pete is inspired by a sunny disposition he shares with his Nordic ancestors.
---
Lyle Rosdahl, a writer living in San Antonio, edits the flash fiction blog & best of in print for the Current. He created, facilitates and participates in
Postcard Fiction Collaborative
, a monthly flash fiction response to a photo. You can see more of his work, including photos, paintings and writing, at
lylerosdahl.com
.
Send your flash to
flashfiction@sacurrent.com
.