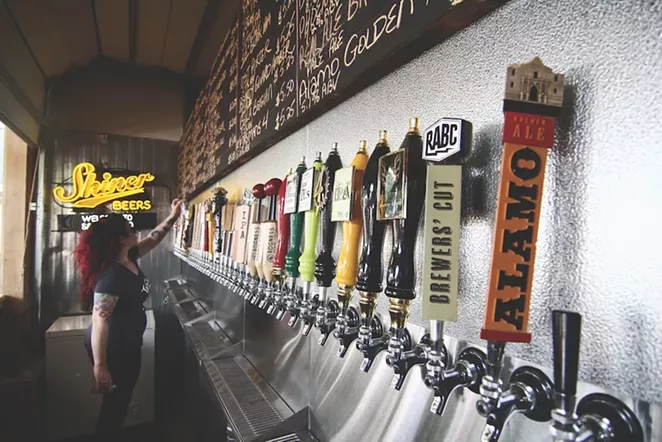 Reward yourself with a mid-day craft brew at The Cove's open-air bar.
Time is of the essence during a lunch break. With typically just an hour or less to spare, performing eat-or-errand triage is often a necessity. The Cove (606 W. Cypress St., 210-227-2683) helps solve that problem by offering not just fresh and delicious burgers, fish tacos, nachos and sweet potato fries (pair with the Sriracha mayo), but also resources for pesky chores like car cleaning, dog grooming and laundry washing. And if you've got the kids or fido in tow, no worries — the onsite playground and dog park will satisfy them, too.
There are ample washers and dryers in the laundromat, open from 7:30 a.m. to 10 p.m., but the 24-hour outdoor car wash stations can fill up fast. In either case, bring plenty of quarters. If you've got some time to linger or the inclination to indulge (or feel like rewarding yourself for being so productive), treat yo'self to a mid-day craft brew or ice cream scoop.