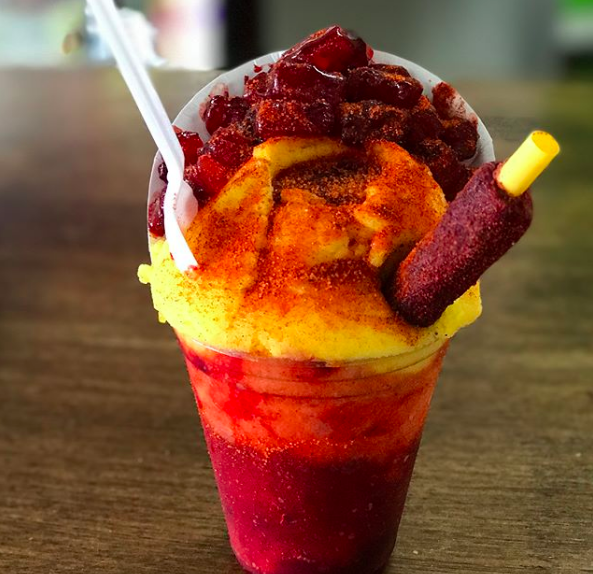 In we-need-more-Latinx-voices-in-media news,
Munchies
(the food arm of
Vice
) published an article hailing mangonadas as the
treats everyone should be eating right now
, and we gotta know: where have you been, fam?
The article goes on to share the story of a successful snack shop (much like the ones scattered throughout San Antonio, most of Texas, Colorado, Chicago, California, New Mexico, Arizona and Mexico) known for their chamoy-laced goodies. And the story itself is great, we should be sharing more of these awesome success stories — Los Mangos sells about 1,500 mangonadas a day — but the kicker ... is well, I'll let you read it:
It likely won't be long before the fluorescent colored drink makes it way to (and possibly gets co-opted by) the mainstream, but Eladio isn't worried—in fact, he looks forward to the day. "I think it speaks to the power and strength of Mexican culture."

Does this make us hipsters for liking, enjoying and living mangonadas for the last two decades?
So many restaurants, so little time. Find out the latest San Antonio dining news with our Flavor Friday Newsletter.