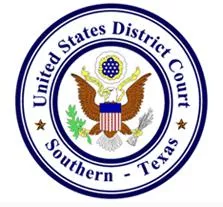 Former Army Lt. Kevin Corley proved just how deep he'd be willing to dive into the brutal world of narco-trafficking this month when discussing a murder-for-hire plot with an undercover agent posing as a Los Zetas cartel operative. According to newly unsealed court records, the former Fort Carson Army officer told the undercover agent he'd carry out the cartel's grisly calling-card in a planned contract killing, saying he'd bought a new knife to "carve a 'Z' into the victim's chest" along with a hatchet to dismember the body.
Federal agents arrested Corley and two other men, one of whom is an active-duty Fort Carson Army sergeant, in Laredo on Saturday as the group finalized plans for what they thought was a cartel hit, according to court records. Kevin Corley's cousin, Jerome Corley, was shot and killed during the arrest, though exact details of the takedown were not available Monday.
Kevin Corley, 29, Sgt. Samuel Walker, 28 – both of Colorado Springs – and Shavar Davis, 29, of Denver are all set to go before a South Texas judge Thursday. Corley was discharged earlier this month from Fort Carson while Walker's still active-duty, Fort Carson public relations officials said Monday.
Three other defendants in the plot have been arrested in South Carolina, the feds said Monday. One of those defendants, Marcus Mickle, first met with the undercover agents last year believing they were members of the Zetas cartel, looking to smuggle drugs in exchange for stolen weapons, court records say. Mickle eventually introduced agents to Corley, saying he could smuggle gear, military-grade weapons, and even grenades off base.
Over the next several months Corley offered to train cartel members in "room clearing, security and convoy security," court records say, boasting he could pull together a team to train up to 40 cartel members in two weeks. "Kevin Corley said he had already discussed this opportunity with several experienced soldiers in his platoon who expressed interest in working with the cartel," court records say. In December, after sending the Laredo agents an Army Tactics Battle Book, Corley approached agents about carrying out cartel hits, court records allege.
Meeting with the faux Zetas in Laredo this January, the undercover agents asked Corley to gather a team to raid the ranch of a rival cartel that had stolen 20 kilos of cocaine. "Kevin Corley confirmed that he would conduct the contract killing with a small team, at a minimum comprised of himself, his cousin (Jerome Corley), and another active duty soldier (Samuel Walker) whom Kevin Corley had already consulted with about 'wet work,'" or contract killing, the DEA wrote in a statement filed in with the court.
This month Corley delivered two AR-15 assault rifles with scopes, bulletproof vests and other guns and equipment to undercover agents in Colorado posing as cartel operatives for $10,000, the feds say. There, according to court records, "Kevin Corley told the undercover agent he had bought a new Ka-Bar knife to carve a 'Z' into the victim's chest and was planning on buying a hatchet to dismember the body."
This past weekend, Corley and his cousin, along with Walker and Davis, traveled to Laredo to pull off the hit.
When agents moved in, they found two semi-automatic rifles with scopes, one bolt-action rifle, and bags of .223 and .300 caliber ammo. They also found Corley's new knife and hatchet.