Anniversaries celebrate the symbiotic connection between Gruene Hall and Radio New Braunfels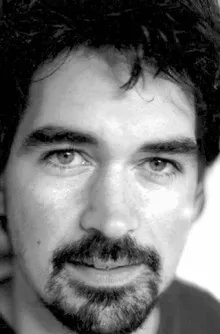 Slaid Cleaves is a Radio New Braunfels mainstay who'll perform at the station's Americana Music Jam.


I
f nature hadn't called Pat Molak during a stop in Gruene about 30 years ago, Texas might not have one of its defining musical venues.
Molak, a San Antonio native who'd worked for a couple of years as a stockbroker, dropped by a tiny beer joint in downtown Gruene for a drink. The bar, called Gruene Hall, was located in a historic building that had been a Gruene fixture since the 1880s. But in the mid-1970s, it offered few hints of its glorious past.
"The front part was boarded up," Molak remembers. "If you walked in and didn't know what you were walking into, it just looked like a 15-foot-deep beer joint. I thought it was a cool place, and there were a bunch of old-timers sitting by the wooden stove. But I had to use the men's room, and they said it was in the back. You went through this door, and there was a dance hall sitting back there being used for storage."
Once he saw the dance hall, Molak instantly decided that he needed to "get his mitts" on the spot and turn it into a live-music venue. A fan of the then-exploding outlaw country movement led by Willie Nelson and Jerry Jeff Walker, he determined that this bar had the perfect ambience for that scene. His parents were not as enthused about his plan.
"They were just hating it that I was going to be a beer-joint owner," he says.
"I was 27 years old, and they said, 'Man, our kid's going backwards.'"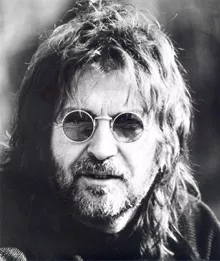 Ray Wylie Hubbard will be there too...


This month, Molak and his business partner Mary Jane Nalley launch a year-long celebration of Gruene Hall's 30th anniversary as one of the country's most beloved roots-music havens. As Molak puts it in his casual, self-effacing way: "We just figure we're still breathing after 30 years in the beer-joint business, so we might want to talk about it a little bit."
Gruene Hall helped build a genuine music community, and one of its indirect effects was the emergence in 1995 of Radio New Braunfels (92.1 FM), a commercial radio station that disregarded established radio formats in favor of a Texas-oriented mix of roots-rock, alt-country, folky singer-songwriters, and bluegrass. On May 15, the station celebrates the 10th anniversary of its current format with its 9th annual Americana Music Jam, featuring Radio New Braunfels favorites such as Cory Morrow, Slaid Cleaves, and Cross Canadian Ragweed. Of course, the festival will be located at Gruene Hall.
Gruene Hall and Radio New Braunfels enjoy a rare, unforced, symbiotic connection, driven by sheer love of music. "I think it's a very close-knit relationship," says Mattson Rainer, program director for Radio New Braunfels. "We play this Texas/Americana music, and the vast majority of bands they book are right in line with the artists we play."
The current owners of the station - Bill Rainer (Mattson's father), Ted Knetzger, and Dan Hoisington - bought it in 1989. By that point, the signal had been on the air for two decades, and as Rainer recalls, "It was just a generic, mainstream-country-satellite-radio station. It wasn't live at all, except for the morning show."
By the early '90s, it became obvious to the owners that the station's format was an utter redundancy. "In New Braunfels, you can pick up Austin and San Antonio radio stations," Rainer says. "In 1993, 1994, Top 40 country was just exploding. You had about seven or eight mainstream country stations that you could pick up in New Braunfels. We decided that being the ninth mainstream-country station didn't give us any edge or any advantage. So we knew we needed to do something different.
"The culture in New Braunfels is really cool, and people really love music here. So we investigated some of this Texas music. I'd go to Gruene Hall and see Jerry Jeff Walker and Robert Earl Keen and the place was sold-out and everybody was singing every word to every song. It sort of made sense to think, 'If these people want to hear this music Saturday at 10 p.m., what's to say they don't want to hear this music Wednesday at 1 p.m.?'"
Radio New Braunfels' 9th Annual Americana Music Jam

with

Cory Morrow, Joe Ely, Cross Canadian Ragweed, Ray Wylie Hubbard, and others

12:30pm
Sun, May 15
$50
Gruene Hall
1281 Gruene Rd., New Braunfels
(830) 629-5077

The flexibility of the station's approach is demonstrated by the fact that iconoclastic singer/songwriter Ray "Up Against the Wall Redneck Mother" Hubbard hosts his own show every Tuesday night on Radio New Braunfels. Rainer met Hubbard several years ago at one of Willie Nelson's Fourth of July picnics, and the two men struck up a friendship. Three years ago, Hubbard off-handedly told Rainer that the station needed to play more blues. Rainer responded, "Why don't you do it?" Hubbard took him up on the idea, and the show has become a listener favorite.
For his part, Molak seems most proud of what hasn't changed about Gruene Hall over the years. He sees himself as nothing more than the latest steward of a locale that already possessed its own ineffable magic.
"It's about the same as when we found it," he says. "All we did was clean it out. The old signs are there, the creaky old floor's still there, and we've just steered the hall in the direction that we thought it needed to go as far as music genres go. But all the musicians who love it - and I've never met anybody who didn't like playing there - will tell you there's something about the building. I don't know what it is. It sounds corny, but there's some kind of vibe or soul that this place has." •