Wu disciples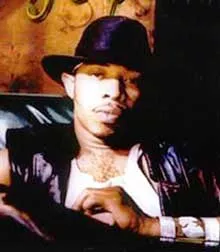 U-God
L
ike most emcees from Staten Island's fabled Wu-Tang Clan, Lamont Hawkins, aka U-God, comes strapped with razor-sharp lyrics and a slew of aliases, including Golden Arms, Lucky Hands, Baby U, and the 4-Bar Killer.
U-God is an original member of the Wu-Tang crew and in the group's early days, he often supplied for impromptu ciphers in parks and hallways. After incarceration limited his input on the classic Enter the Wu-Tang: 36 Chambers, Hawkins steadily developed a following with guest verses on Wu solo projects and the band's sophomore effort, Wu-Tang Forever. His 1999 solo debut, Golden Arms Redemption, received nominal critical acclaim, and in 2004 Hawkins returned with U-Godzilla presents the Hillside Scramblers, which went unnoticed outside underground circles. U-God is currently touring behind his recent LP, Mr. Xcitement, which has received solid reviews and posits another chamber in the Wu canon.
Current Choice

Clash of the Titans:

U-God, Cappadonna, Killah Priest, RA the Rugged Man, Icon the Mic King, & the Astex

9pm
Fri, Sep 30
$10

Kingston Tycoon Flats
2926 N. Saint Mary's
731-9838

Darryl Hill, aka Cappadonna arrived on the rap scene via Raekwon's seminal Only Built 4 Cuban Linx, marking him as the unofficial 10th member of the Wu-Tang Clan. Like U-God, this fashion-conscious emcee shone on Wu-Tang Forever. Coming off that showcase, his 1998 solo album, The Pillage, debuted at number three on the charts.
Perhaps the most spiritual Wu disciple of them all, Walter Reed, aka Killah Priest, has provided some of the most thought-provoking lyrics committed to wax. As the front man of Wu-Tang Clan affiliates Sunz of Man, Reed fueled the group's two albums The Last Shall Be First and Saviorz Day, in addition to his own solo material. Killah Priest is easily the sleeper highlight of the Clash of the Titans tour, and one can only hope that young heads will flock to his knowledge-packed San Antonio debut in the same way they embraced the modern-day minstrelsy displayed on the recent Anger Management Tour. •
- M. Solis