A bit more on Ram at Taco Land - Hey, this ain't the Alamodome
In 1997, my band booked a show at Taco Land for our friends from North Carolina, Jennyanykind. A week before the show, I got a call from some Philadelphia band that wanted on the bill. I gave in and everyone was pissed because three bands never work at Taco Land.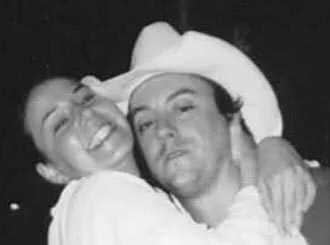 The first date
On the night of the show, the Philadelphia band showed up early and started to erect a comically elaborate light show that required three "roadies" and 14 power strips. From the back of the room I heard: "Hey, do these pussies think they're playing the Alamodome or what?"
I cringed.
It didn't help that these guys were dressed in cowboy boots and cut-off jeans. They looked like the Village People on crack — and they sounded worse.
After two songs, the entire bar left for the SWC club, and no one was talking to me. I was ruined, or so I thought.
Later, after Jennyanykind started to play, Ram called me into his office: "So, pussy, I asked my bartendress, I said, 'Which of these bands, the first band or these Jennyanykinds,' I asked, 'which of them is the better band?' Do you know what she said?"
I didn't.
"She said, 'These guys, they're real good, but that first band, they fucking suck!' And you know what? She was right, that first band sucked!"
I felt really lame, but Ram smiled and pointed to three giant collages he had posted on his office wall. Amidst thousands of pictures of every cool person I ever knew in San Antonio, he instantly picked out a picture of my wife and me on our first date.
Then he hugged me and said: "Hey, you fucked up tonight, pussy, but that's okay, come back and play here next week. Hurry back, I miss you already!" •