Bob Dylan's fascination with the border continues to impact his work
On December 3, 1965, Bob Dylan held a televised press conference in San Francisco. Dylan was the talk of pop music at this time, and reporters eagerly sought his opinions on everything from European cinema to motorcycles. Along the way, one typically clueless writer stepped forward and asked Dylan, "Are there any folk singers or rock groups that you'd recommend for us to hear?"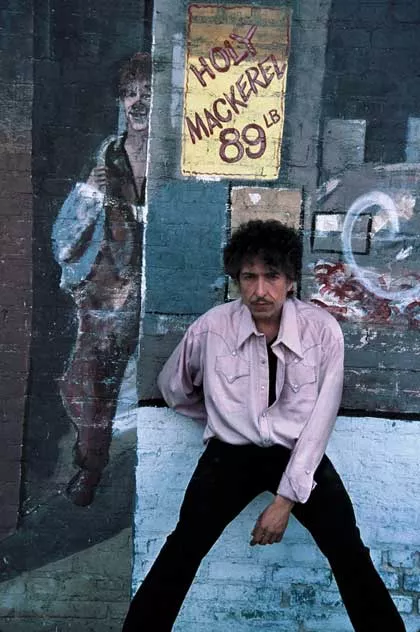 What's the secret thread in inscrutable Bob's musical peregrinations? Perhaps an appreciation for and fascination with Tex-Mex soul as practiced by Sir Douglas Quintet alums Doug Sahm and Augie Meyers.
After sarcastically blurting out, "I'm glad you asked that," Dylan thought for a moment. "Oh yeah," he said, "the Sir Douglas Quintet I think are probably the best that are gonna have a chance for making the commercial airwaves. They already have with a couple of songs."
Months before this public endorsement, anyone with discerning ears could have spotted the influence of San Antonio's most enduring band on Dylan. The Sir Douglas Quintet's first national hit, the unstoppable Tex-Mex raver "She's About a Mover," cracked the Billboard Top 40 on April 17, 1965, and was still a major radio presence on June 15 of that year when Dylan recorded his classic anthem "Like A Rolling Stone." At that session, Dylan famously overruled producer Tom Wilson's objections and insisted that Al Kooper's simplistic organ track be turned up in the mix. That organ became the defining sound on the record, and one of the most widely imitated elements of Dylan's mid-'60s period, but it might not have made the final mix if Dylan hadn't already heard "She's About a Mover," with its rhythmic Vox Continental organ stabs from Augie Meyers.
It doesn't take an obsessive Dylanologist to retrace the singing bard's major influences, from Woody Guthrie to Alan Ginsberg, from the British Invasion to the Vineyard Fellowship. But little attention has been paid to the enduring impact that South Texas and Chicano culture have exerted on Dylan's music.
In Martin Scorsese's 2005 documentary, No Direction Home, Dylan cites the guitar stylings of folk-singer Odetta as an early influence, comparing her technique to that heard in Tex-Mex music. In September, 1965, while Dylan was reeling from the catcalls he'd received at the Newport Folk Festival and Forest Hills for his use of an electric band, he found a welcoming audience for his new direction in Austin. Dylan later told a reporter that the Texas crowd seemed particularly able to connect to "Just Like Tom Thumb's Blues," a tale of drunken debauchery in Juarez, Mexico, because they understood what it meant to live near the border.
In 1972, Dylan gave Sir Douglas Quintet leader Doug Sahm a career boost by offering him an unreleased song — a country waltz called "Wallflower" — and playing on Sahm's recording of the tune. The following year, Dylan made his feature-film acting debut in Sam Peckinpah's Pat Garrett and Billy the Kid, alongside Brownsville native Kris Kristofferson. The movie was shot in Durango, Mexico, and the location ultimately inspired "Romance in Durango," a melodramatic, south-of-the-border saga replete with mariachi trumpet, accordion, and violin, with Dylan taking his best shot at a bilingual chorus: "No llores mi querida/ Dios nos vigila/ soon the horse will take us to Durango."
During this period, Dylan almost seemed to recreate himself as the romanticized subject of a Mexican corrido. On the cover of his Desire album, he looked like a Jewish vaquero (a look he maintained for his legendary Rolling Thunder Revue tour, albeit with white-face makeup added). Also on songs such as "One More Cup of Coffee," Dylan's phrasing, and his uncharacteristic use of melisma, suggested that he'd been listening to some norteño records.
The border played a huge role in at least two subsequent Dylan songs. The 1978 track "Señor (Tales of Yankee Power)" cryptically depicted a man lost in a foreign land and staring down his own mortality. As Dylan put it in the notes to his 1985 box set Biograph: "Señor was one of them border type things ... Nuevo Laredo, Rio Bravo, Brownsville, Juarez, I don't know — sort of like lost yankee on gloomy Sunday-carnival-embassy type of thing."


Bob Dylan
with
Merle Haggard
8pm
Fri, Apr 14
$49.50-69.50
Municipal Auditorium
100 Auditorium Circle
224-9608 (Ticketmaster)



In 1986, Dylan collaborated with playwright Sam Shepard for a meandering epic called "Brownsville Girl." The song is one of those classic Dylan sleight-of-hand tricks, where nothing seems to happen, but takes forever to do so. Blending memories of an old Gregory Peck movie with first-person accounts of a haunting relationship, Dylan ultimately hints that he's simply a character in the movie. Along the way, he makes a stop in Bexar County: "Well, we drove that car all night into San Antone/ and we slept near the Alamo, your skin was so tender and soft." The song also includes an amusing reference to a picture in the "Corpus Christi Tribune," a newspaper which doesn't exist, but does scan better than the Corpus Christi Caller-Times.
Over the course of the '90s, Dylan went seven years without releasing a single original song, and suggested in interviews that he'd given up songwriting. But in 1997, he amazed skeptics with Time Out of Mind, a dark, conceptual record that confronted his own sense of alienation from the world around him. A key sonic component of the album was the spooky organ work of San Antonio hero Augie Meyers, a former member of the Sir Douglas Quintet. In fact, the first notes on the album are Meyers's staccato chords on "Love Sick." For Dylan's next album, the even-better Love and Theft, he chose to work with his touring band, with one key exception: He brought in Meyers to augment the group's sound.
Dylan has never been particularly extravagant with compliments for his sidemen, but his admiration for Meyers is boundless. He's called Augie "my man," and described him as "the shining example of a musician, Vox player or otherwise, who can break the code." For all of Dylan's dizzying changes over the years, his love for the conjunto-rock sound of Meyers and the Sir Douglas Quintet has been a rare constant.