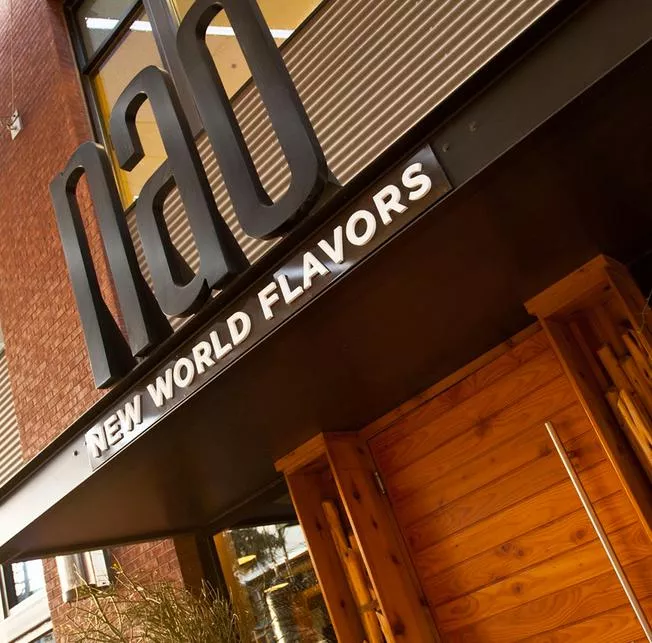 We're off to Peru. (Courtesy)
As if Nao New World Flavors (312 Pearl Parkway) hasn't impressed you enough with its dedication and celebration to the authentic cuisine and culture of Latin America, step back, take a deep breath, and take this in:
Ecstatic to continue the Celebration of Cuisines program, Nao is proud to present the launching of its new Peruvian menu, beginning today and running through December 2.
Executive Chef Geronimo Lopez, finds inspiration for his Peruvian menu in the history of Peru and aims to fuse traditional Peruvian flavors with modern presentation. He is thrilled to infuse the crossroads of many cultures to create a one-of-a-kind Peruvian-inspired experience.
Guests will enjoy traditional beverages while being surrounded by the music and art of the Peruvian culture.  Steven Raoul Martin, Nao mixologist, will feature the national cocktail of Peru, the Pisco Sour, made with pisco, lime, sugar, egg white and angostura bitters.
If you're not drooling enough already, get a load of some of these features. The Peruvian three-course prix fixe menu includes an appetizer, main course and dessert for a low price of $39.  From unique dishes such as Chupe Seco de Pollo y Quinoa, a traditional Peruvian casserole with corn, quinoa, aijes and peas to Arroz de Pato, roasted duck Magret glazed with aji limo, siyau and honey and Chifa rice, guests are guaranteed a culinary voyage through the beautiful country of Peru. The evening is sure to leave a sweet taste in your mouth with Lucuma Glace o Tres Leches Sallado.
Keep your eyes peeled for installments such as Spanish Caribbean, Brazilian, Argentinian, and Venezuelan. Until then–jump on board for a savory and memorable journey through the diverse Peruvian culture.
Call (210) 554-6484 for details.