...as is true with many people who start reading/ hearing about it.
This bit got cut from last weeks' story due to space, but I am a big San Anto history nerd, so here it is...
You say you want a Revolution? We already had one.
The role of our city in the Mexican Revolution could hardly have been more crucial, and vice versa.
The San Antonio Plan
Francisco Madero issued the Mexican Revolution's official grito, the Plan of San Luis Potosí, from an apartment on East Commerce in the same block as the Aztec Theater.
Madero had escaped to San Antonio after his imprisonment by the Diaz regime in the city of San Luis Potosí (hence the Plan's name), where he'd written the call to arms with a fellow inmate, noted poet Ramón López Velarde. The Plan of San Luis Potosí not only enumerated heavy grievances against the Diaz dictatorship, but set a date with destiny; on Sunday, November 20, 1910, at 6:00 PM, la gente were to rise up with munitions and orchestrated military actions, or just sticks and ganas. The people did just that. Madero returned to Mexico in short order, where he assumed the Presidency.
Funny Money
Pre-Revolution, paper money issued by American business interests in exchange for Mexican resources (and which often proved worthless, in the long run) was printed right here, by the Maverick and Clarke Litho Company. The Maverick Clarke Litho Company became Clarke Printing, and is now Cenveo Clarke Printing, on Zarzamora Street. San Antonio also acted as a source for provisions and artillery for many of the umpteen factions of the Revolution, from the Diaz regime to Villa's Northern Army, raking in millions of war-profiteering dollars for private businesses and families here.
Immigration, mon amour
From 1910 to 1930 (the Mexican revolutionary period), the population of San Antonio went from roughly 96,000 to 232,000. A large percentage of the increase was due to the influx of Mexican refugees from all classes, regions, and persuasions, from university professors and wealthy landowners to poor peones and former child soldiers. They came from all over the ethnic spectrum, too, not just the standard Indian-Spanish Mestizaje: Polish, German, Irish, Hungarian, Jewish, Chinese, Greek, Lebanese, English, Russian, Japanese, and African-ancestored Mexcians were all in the mix. The rich heritage and cultural institutions of the Westside, in particular, were built by survivors of the Revolution. Many historians consider this influx of folks to have turned San Antonio from a primarily-Anglo town with a significant Tejano minority and Spanish underpinnings, to a modern, Latino-majority metropolis. Bloody and horrific as the Revoution was, it also brought us diversity, character, and great thinkers in academia, publishing, and the arts. Check out the terrific KLRN series Children of the Revolution to learn about individual stories from kids and grandkids of these immigrants.
Fascinatingly, a community of about 500 Chinese railway workers, called "Pershing's Chinese," emigrated to San Antonio in 1917 with General John J. "Blackjack" Pershing, after assisting in his punitive expeditionary campaign against Pancho Villa. According to legend, Villa enacted a sort of "ethnic cleansing" againt the Chinese, and would shoot them on sight. Despite the U.S. Exclusionary act, Pershing granted this all-male coterie permission to immigrate. About half settled here, many bringing brides over from China. According to author and historian Sam Brown, he knew a San Antonio Mexican-Chinese first-generation American named "Blackjack Wong." Many of the descendants of the original "Pershing Chinese" community are still here.
-fin-
OK, now look at some awesome screencaps from the title sequence of this crazy movie I watched called Cuando ¡Viva Villa!... es la Muerte. I think these are gorgeous. The movie is a picaresque hagiography by Ismael Rodríguez of all this wily and crazy stuff Pancho Villa did, at least some of which must be true.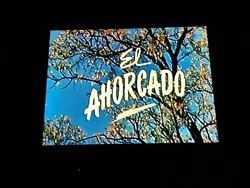 "The Hanged Man"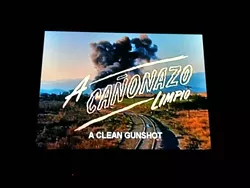 (subtitle provided)
"raspas!"
Furthermore, here's some actual documentary film footage I found. Until Bruce Shackelford of the Witte told me, I had no idea there was film of these guys.
Pancho Villa y Emiliano Zapata arrive in Mexico City, 1914!
Pancho Villa y Emiliano Zapata at a banquet in their honor in the capital. I don't know who that is, sitting between them.
Zapata interviewed by journalists. In Morelos, I think.
Zapata's funeral, Morelos, April 1919. Triste.
These are all taken from Paco Garay's Youtube channel. Great stuff there.