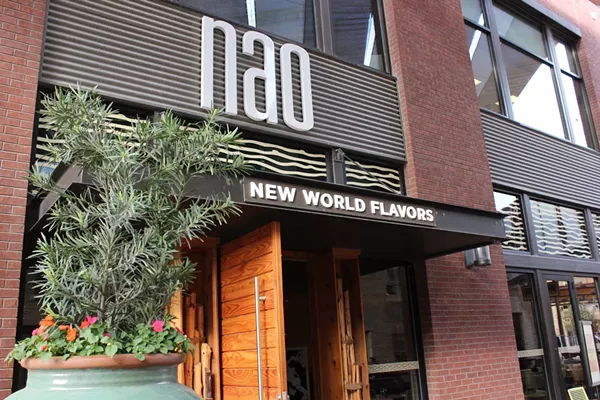 Courtesy of NAO | New World Flavors / Facebook
Tonight, May 26 and next Tuesday, June 2,
NAO
will partner up once more with the San Antonio Museum of Art for their Culture + Cuisine event. It'll combine a unique menu from NAO with a tour of Latin American galleries at the San Antonio Museum of Art.
Guests will kick of with a tour of the Latin American galleries at 6 p.m. that coincides with the Venezuela: Caribbean Crossroads menu at the pan-Latin restaurant. Afterwards they will enjoy a three-course meal from that menu at Nao starting at 7 p.m. The price for the event is $65 and that includes the price for the food and a service charge, however, transportation between the museum and the restaurant will not be provided.
For information on how to attend and purchase entry contact Nao (312 Pearl Pkwy.) at (210) 554-6484 or visit their website by clicking
here
.