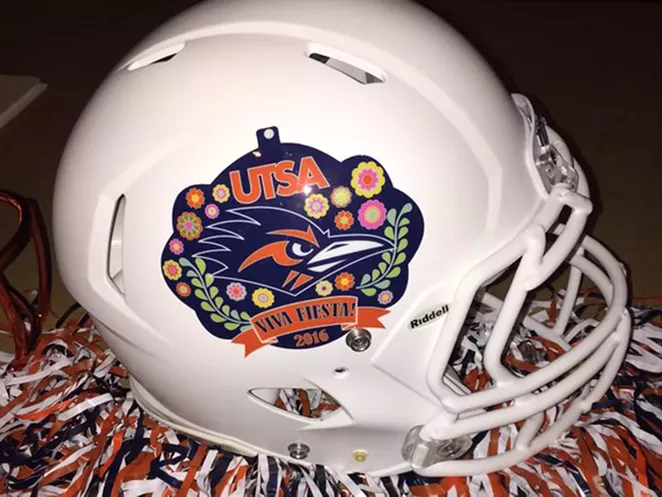 University of Texas at San Antonio athletic department
Added bonus: This is one of the coolest helmets ever known to man.
San Antonio isn't traditionally known as a much of a college football town. Allegiances of many die-hards lie up I-35 in Austin, or a few hours northeast in College Station.
But for those gridiron junkies who need a fix (it's been over 100 days since Alabama beat Clemson in the National Championship game, and the next game that counts won't be for over 120 days) consider that scrappy, up-start, local club that draws from a population of over 30,000 students: the University of Texas at San Antonio.
UTSA will hold its annual
Football Fiesta Spring Game
at 1 p.m. at the Alamodome on Saturday, April 23. The glorified scrimmage, which will put the Roadrunner offense against the defense, is free to attend. And it will be the first opportunity to see new Head Coach Frank Wilson in action.
On-site parking is available for $10. For more information, click
here
.