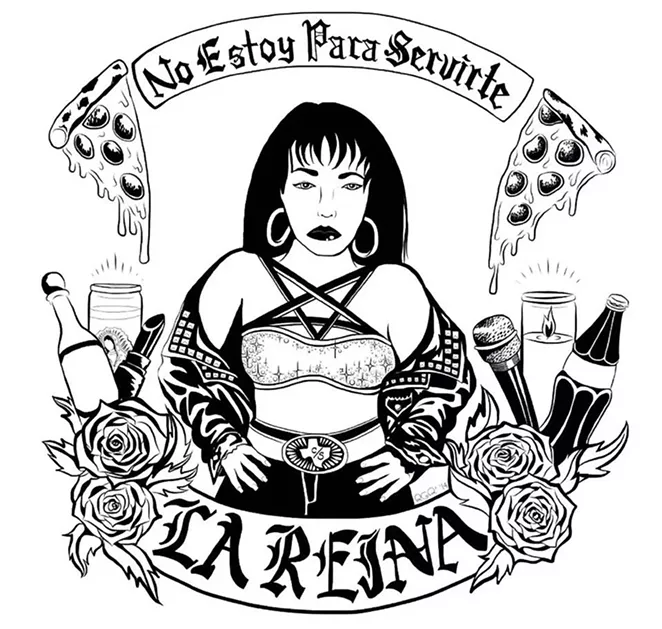 https://www.facebook.com/pg/flojalife/
Regina Roman
So maybe you're a new a band and you've either finished that EP or have been playing shows for a minute and it's about get some merch made already.

Lucky for you, San Antonio has and impressive roster of artists to make sure your stuff looks great. From straightforward logos and typography to psychedelic, trippy illustrations, there's some high-quality local art gracing San Antonio flyers, album art and T shirts. Here are some artists doing stellar work in San Antonio music scene.

Regina Morales,
Hello Reg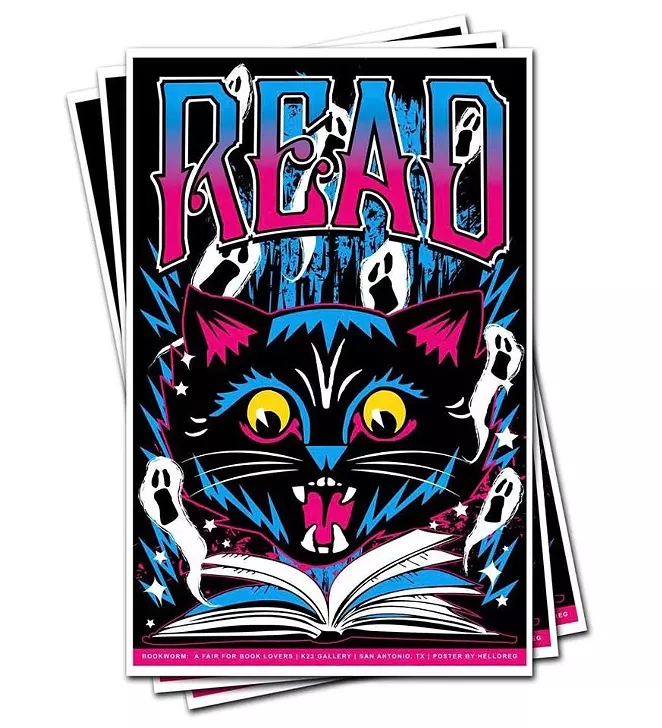 https://www.facebook.com/helloreg
Within a few minutes of glancing over Regina Morales' work you can tell she's one of the best in town. Though her themes and styles are broad, there's a distinct quality to her work that carries into all of her designs. From monsters to eyeball pizza, conjunto festival flyers and stoned Spurs mascots, Morales is definitely one of the go-to artists for San Antonio bands looking for quality work.
Robert Tatum, TXGrown/Choice Goods/Showdown Gallery

Even if you don't recognize the name Tatum, you've probably driven by one of his murals without even knowing it. One of the OG's in the San Antonio design community, LA transplant Robert Tatum's use of rich colors and caricatures make his work pretty easy to spot.
Zane Thomas, Black Moon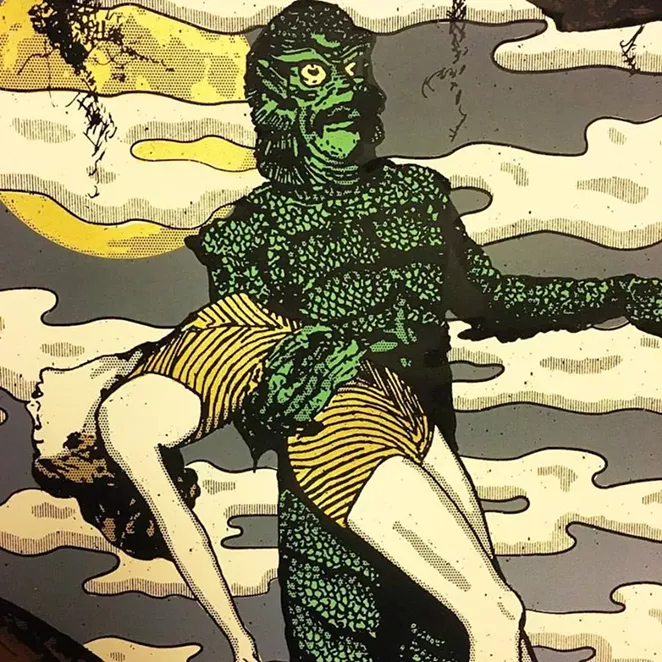 https://www.facebook.com/blackmoonprint/
Combining pop-culture themes with his twist of comic book style illustration, Zane Thomas' work has an iconic vintage look to it while still staying in the realm of contemporary design.
Regina Roman,
Flojalife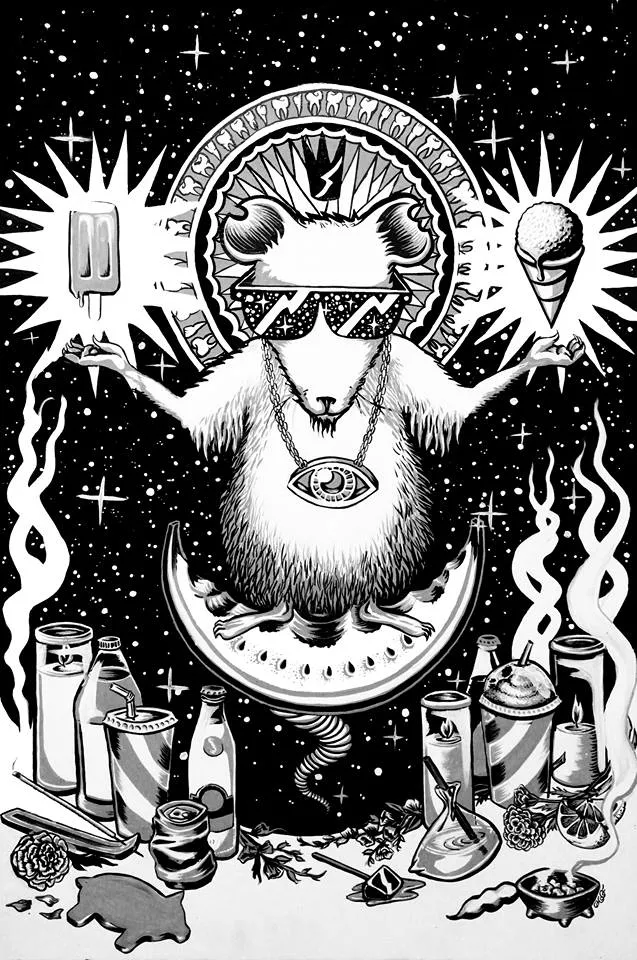 https://www.facebook.com/flojalife/
If you're looking for a graphic artist who keeps it puro AF, look no further than Regina Roman. Her renditions of Mexican and South Texas culture, complete with Selena references, are so good they've started popping up in
Buzzfeed listicles
.
Ray Tattooed Boy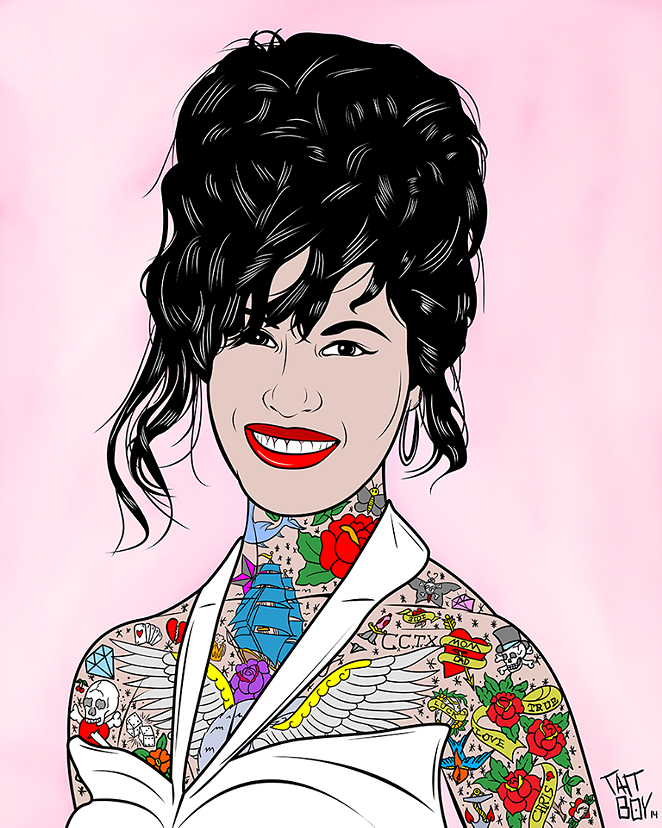 Chances are there's a Tattooedboy-designed band flyer at whatever coffee shop you frequent right now. Also, if you're looking for sharp, colorful or skeleton-version illustrations of your favorite pop culture icons, Ray's your guy.
Carlos Cardenas, Half Jaw Designs

https://www.facebook.com/halfjawdesigns/
While a lot of Carlos Cardenas' work is centered around punk- or hardcore- focused designs, his attention to detail and creative use of shapes and iconic objects make his designs pop. I mean, just look at this mohawk accordion he designed for local favorites Piñata Protest.
https://www.facebook.com/trillhippyart/

Trill Hippy

Clearly Trill Hippy has got a thing for beautiful landscapes and other natural images, which he incorporates into his work. He also gives his art a psychedelic twist that combines nature and machine into something that is truly visually striking.
Jessica Bartolett, Regular John Design
https://www.facebook.com/RegularJohnDesign/
Show flyers, T shirts, and illustrations of dead pop stars, Jessica Bartolett sort of does it all. What definitely stands out most from her work though are her photo illustrations, which are bright, bold and sometimes psychedelic.