BoJack Horseman/Facebook
The bold and brash BoJack Horseman is voiced by the ever funny Will Arnett. Catch seasons one and two now streaming on Netflix.
Sometimes you want to hit up every bar on the Strip...sometimes you need some alone time. We're introducing Netflix & Chill with suggestions to fill up your queue and bites to pick up beforehand.
The weekend is calling your name and what better way to have a date night with yourself than to watch some Netflix and grab some Boba and Vietnamese take-out. From the crazy array of flicks and TV shows they have on Netflix, there's something for everyone to fawn over.
Sorry
Lizzie Mcguire
fans, no luck just yet. One hot pick we're into these days has been the new season of
BoJack Horseman
. He's just your average washed-up horse who starred on the heart warming '90s sitcom
Horsin' Around
who is trying to make a buck ... well a couple thousand actually ... writing his tell-all biography. From his constant antics and partying with his always wired friend, Tom, voiced by Aaron Paul, Horseman seems to never write a single word for his tell-all.
He even has a frenemy with the name of Mr. Peanutbutter (played by Paul F. Tompkins), a Yellow Labrador, who has a rivaling sitcom. How much more ironic could the name Mr. Peanutbutter get? Not a whole lot. With an incredibly plausible cast, this witty comedy is one you have to watch.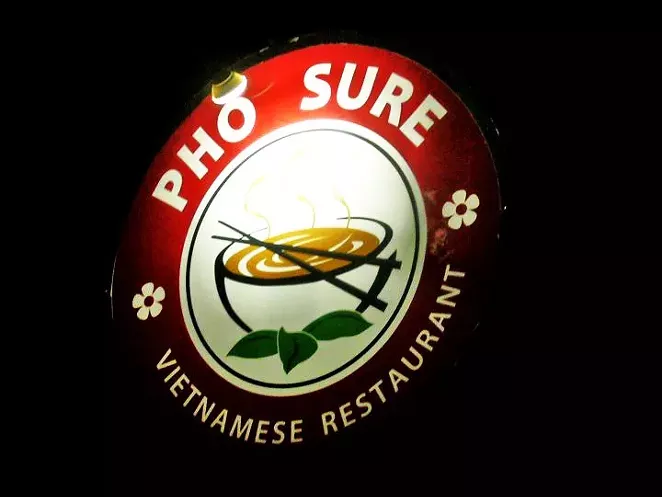 Pho Sure/Facebook
Located right behind San Pedro Park on W. Ashby Pl., their central location is a plus because they also deliver to nearby neighborhoods.
Now since you've got a show to watch, you're probably thinking of what to eat. Hmm, what ever could you order if you have a hankering for some Vietnamese? Try the authentic Vietnamese cuisine at
Pho Sure
(741 W. Ashby Pl.) with an ever bubbly bubble milk tea.
Not only is their trademark pho to die for, but they have bubble milk tea that will make your world go round. The boba menu might be lengthy, but we're partial to the black tea and honeydew flavors.
If you happen to live a couple blocks from their location, you won't have to burn any rubber because they will deliver right to your door-step. Go ahead and give them a ring at (210) 733- 8473. Their plates don't go above $10, so you won't leave with empty pockets, just with a slight boba daze.