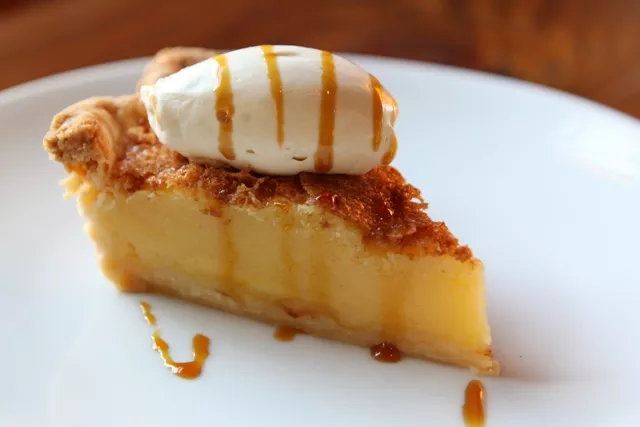 The Granary's buttermilk chess pie (Courtesy)
The Granary 'Cue and Brew (602 Avenue A) has announced that service will start at 4:30 p.m. Tuesday through Saturday for bar service with a small menu.
The menu includes grit fritters ($6), Texas toast ($7), cheese board ($15), chicharron ($5), daily barbecue meat and buttermilk cheese pie ($6). House beers ($4), guest taps ($6), root beer ($3.50)and white and red wine ($8) are also available at the bar.