Latino voter turnout, representation hinges on education
Texas is one of the nation's fastest-growing states in Latino population; a third of its citizens are of Hispanic descent. Yet, the state legislature doesn't look like its constituency; of 173 Texas lawmakers, only 21 percent are Latinos.
"Potential has been unrealized," said Antonio Gonzalez, president of the William Velasquez Institute of Latino leadership in the United States. Nationally, elected Latinos are helping to uplift their communities and states by focusing on education for their constituents, but a lack of education is depressing voter turnout in Latino communities.
The Voting Rights Act of 1965 expands on the Constitutional guarantee that U.S. citizens can vote regardless of race, color, or previous servitude. Congress must renew several provisions of the Act every 25 years. The next renewal is in 2007.
Gonzalez was among several Latino leaders who discussed the Voting Rights Act, political power and representation, and education and voter turnout at a Voting Rights and Poverty Conference held in San Antonio last week.
Henry Flores of St. Mary's University and researchers from the Velasquez Institute say there is a direct correlation between a lack of education, lower economic status, and low voter turnout within the Hispanic community. "An uneducated electorate is inhibited in making rational, well-informed voting decisions because they simply do not possess the educational background to thoroughly understand issues," reads a report written by Flores.
Flores and researchers from the Velasquez Institute are compiling information on the social and economic status of the Hispanic community to present to Congress, which in 2007 will vote on the reauthorization of certain provisions of the Voting Rights Act.
In 1965, President Lyndon Johnson signed into law the Voting Rights Act, which expands on the 15th Amendment's guarantee that U.S. citizens can vote regardless of "race, color, or previous servitude." The act prohibits federal, state, and local governments from using literacy tests and other discriminatory practices to prevent eligible citizens from voting. Some parts of the act must be renewed by Congress every 25 years.
According to the National Commission on the Voting Rights Act, these clauses aren't a permanent part of the Act because "making these provisions permanent would make `them` vulnerable to a legal attack on their constitutionality."
Section 5, one of the provisions set to expire in 2007, forbids changes in the voting process or at polling places in all or part of 16 states, including Bexar County, until the U.S. Attorney General or the U.S. District Court in the District of Columbia determines the changes aren't discriminatory. For example, a polling place cannot move without federal permission.
"It resonates with people to own something.

We need to harness the moment."

Henry Cisneros, former San Antonio Mayor
Sections 6-9, also due to expire, allow observers to monitor voting procedures. The minority-language provision, which is scheduled to lapse, requires more than 450 counties and townships with a significant percentage of voting-age citizens for whom English is a second language to provide assistance in their first language throughout the voting process.
A lack of understanding about current issues, often compounded by a language barrier, discourages many Latinos from casting their ballots, the panelists said. As a result, fewer Latinos are elected to office who can highlight issues facing the Latino community.
According to several panelists, states with a higher percentage of elected Latino officials, such as California, pass more school bonds. For many, Latino leadership paves a path out of poverty. More attention to civil rights could empower people and encourage them to invest in their communities, former San Antonio Mayor Henry Cisneros said."It resonates with people to own something. We need to harness the moment."
Gonzalez says that if Latinos were better-educated and informed about legislation affecting their community, more would vote and elect fellow Latinos. Research suggests there has been an increasing educational gap between whites and Latinos since 1960. In 2001, 56 percent of Hispanics completed high school, compared to nearly 89 percent of white students and 79 percent of African-American students.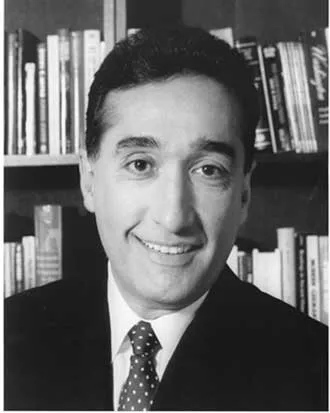 Henry Cisneros, former San Antonio Mayor
At the college level, a 2001 study showed that 11 percent of Hispanics completed four or more years of college, compared to 28 percent of white students and 16 percent of African Americans.
However, for many students it is very difficult or even impossible to afford a college education, as tuition at public institutions has increased 7 percent. Proposed cuts in federal higher-education programs could further hurt Latinos' chances to attend college. `See "College loans under the knife," November 24-30, 2005.` The national poverty rate is 12 percent; among Latinos it is 21 percent.
"We're going to experience more poverty in our lifetime than in the past 2,000 years," said Dr. Raul Hinojosa-Ojeda, if more legislative changes are not made at the state and local level.
Low voter turnout could create a new underclass. "The gains we've made for our political community are small," said Gonzalez, "but if the beef isn't delivered by this generation of Latino leadership, the public will react." •