Republican candidate for governor and Attorney General, Greg Abbott, says he'd veto a bill that would make it easier for women to fight for equal pay.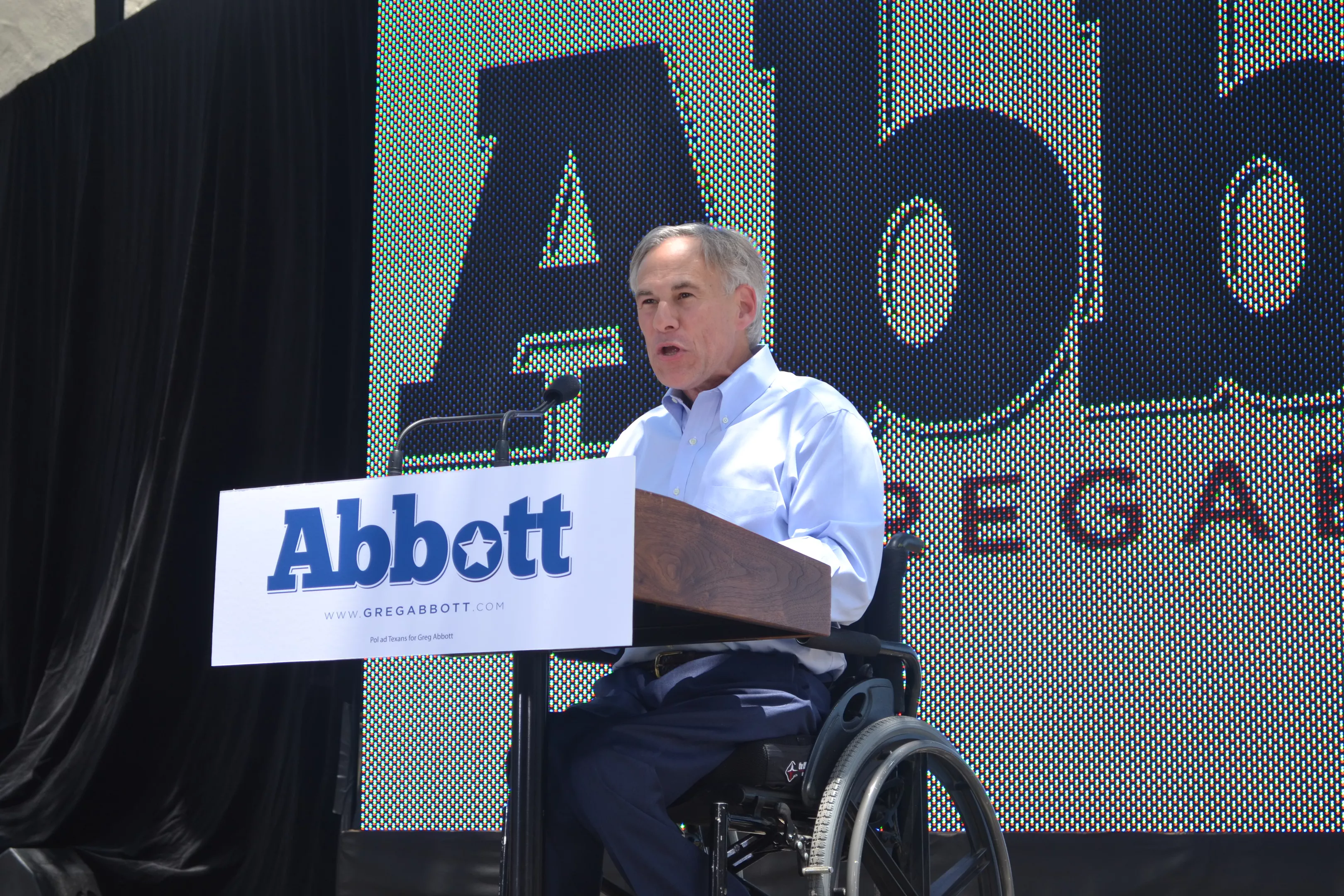 Abbott says no thanks to gender discrimination pay law. Photo by Mary Tuma
Abbott initially dodged the question—generating criticism from Democrats for not giving a straight answer— but the AG's campaign finally told the Associated Press he would, in fact, axe the state version of the 2009 Lilly Ledbetter Fair Pay Act, a measure that helps women bring pay discrimination lawsuits in court.
His admission follows suit with his hopeful predecessor, GOP Gov. Rick Perry who vetoed the Act after it passed with bi-partisan support in the Texas Legislature during the 2013 session. Both men say existing federal rules already protect women.
However, the Act would extend the timeframe a woman could file a complaint, making the process easier. State law requires discrimination claims be filed within 180 days of when the act of discrimination occurred but the federal Act prolongs the window to 180 days of when the act was discovered. (So, if for instance, you receive an unequal paycheck but don't realize it until later, you are afforded more time to lodge a grievance.)
And while Abbott says federal protections already do justice for women, his office was in court blocking a wage discrimination case by a female Prairie View A&M University professor because the state's statute of limitations had expired, making it clear that Texas doesn't offer the federal law's protections. The Texas Supreme Court wrote, "Congress has created an exception in the Ledbetter Act for pay discrimination claims [
] the Texas Legislature has not. We decline to adopt federal statutory language that the Legislature has failed to similarly enact into state law."
And it turns out the equal pay controversy for Abbott extends into his own offices.
A breakdown of salaries by the Express-News shows the majority of female assistant attorneys make less on average for doing the same job as their male counterparts. Additionally, of the top 20 highest-paid employees at the agency only three are women. The Abbott camp claims that's because men have served on the agency longer and been licensed longer.
On the other side, women working for gubernatorial candidate state Sen. Wendy Davis (D-Forth Worth)—who sponsored the state equal pay act— earned roughly $3,000 more than male employees.
Full-time working women in the United States earn about 77 cents for every dollar a man earns. In Texas, women earn 82 cents for every dollar a man makes.