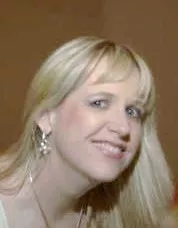 Several years ago, I met Denise Barkhurst when writing a story on Big Brothers Big Sisters of South Texas. Denise became the 4th President & CEO in August 2008 after working for the program for 10 years in other roles. As CEO, she leads one of the top 10 largest Big Brothers Big Sisters affiliates in the country serving 15 counties across South Texas. Denise has served as the president of both the San Antonio Non Profit Council and the Texas State Association of Big Brothers Big Sisters. Intriguing tweets from Denise as she was reading "Charity Case" by Dan Pallotta in an airport between flights, led me to ask her to be a guest blogger. — Laura Carter
The name of the first chapter in a new book about how the non-profit community needs to stand up for itself is "And You Thought Public Perception of Congress Was Bad." This book, "Charity Case," asserts that the general public is more skeptical regarding the ability of charities to do a good job than they are about Congress' effectiveness. The book reports that:
Only 10% of Americans felt that charities did a good job in a 2008 Wagner School of Public Service poll; and
Congressional approval was at an all-time historic low of 13% in November 2011
According to author, Dan Pallotta, with whom I wholeheartedly agree, "it's a sad state of affairs when you wish you had the approval rating of Congress."
One of the reasons for this lack of trust in charity is the way we measure effectiveness in the nonprofit world – by looking at how much is spent on "Overhead." In my role as the CEO of a non-profit, I am well-acquainted with the fact that if my administrative and fundraising expenses exceed 20-25% it can result in a black mark of epic proportions.
The idea here is that any dollar that a non-profit spends on administration or fundraising is a dollar that does not go to the "cause." This is perplexing, not only because as the CEO and passionate advocate of our cause, I am actually considered to be "overhead," but even more importantly because we could not provide services without fundraising. We would simply cease to exist. The notion that a non-profit should strive to keep its fundraising costs so low to the point that it is unable to conduct adequate fundraising, which is the concrete result of this low overhead measure, is simply counter-intuitive.
Let me give you an example: At Big Brothers Big Sisters we conduct an annual bowling tournament. This past year we raised $102,000 over 3 days in May 2012. Our fundraising expenses were $26,000 so we netted $76,000, which is overhead of 25%. These expenses consisted of the following items: discounted bowling alley costs to use the lanes; bowling balls and shoes; discounted t-shirts for incentive prizes for the bowlers; brochures to promote the event to participants; and banners to highlight our corporate sponsors at the event; an astounding (to me) $2,800 in credit card fees; and a portion of the salary of our Event Specialist.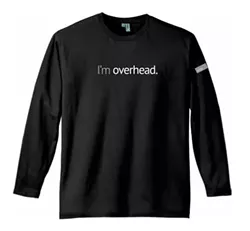 Now just imagine if I could invest more "overhead" in this bowling tournament. If I could hire two staff to work full time on this event and purchase advertising to increase the number of bowlers raising money for the event? What if I then raised $300,000 the following year but my overhead increased to 50%? I would net $150,000 – a 47% increase over the previous year's $76,000 net! But because a whopping $150,000 would be "overhead" and therefore 50% of the money raised would not go directly to the "cause," this is not allowed.
So let's look at it another way. We are a one-to-one mentoring organization and our mission is to match at-risk kids with caring, adult role models who provide regular and consistent support to help kids grow up successfully. In 2012 we will have supported about 2,800 kids and 2,800 volunteers in one-to-one mentoring relationships on a budget of about $2.8 million. That equates to about $1,000 per child.
Now what if there was another mentoring program in our community with administrative and fundraising costs that amounted to 15% overhead? If you merely look at their 15% and our 25% you might think they were a better program. But internal and external research on our program shows that our kids stay out of trouble and stay in school. Fifty percent of adults who had Big Brothers and Big Sisters as kids say their mentor kept them from dropping out of school. Ninety-nine percent of youth exhibiting serious risk factors that had them on a path to incarceration stayed out of the juvenile justice system in 2008 in Bexar County. This appears to be a significant return on investment for the kids we are able to serve on the money we are able to raise through our fundraising efforts. What if the other mentoring program is unable to show these outcomes because they don't have the infrastructure (overhead) to make and sustain mentoring relationships as well and as long as we do? How much validity does this "overhead" measurement have now?
Follow Denise @denisebarkhurst