Today has been cancelled.
We're just going to think about the good ol' days with the Big 3 and when Manu Ginobili's bald spot was but a faint thinning.
Thanks for the memories, Manu.
Let's remember the fan art he inspired like this from Ray Scarborough Tattooedboy.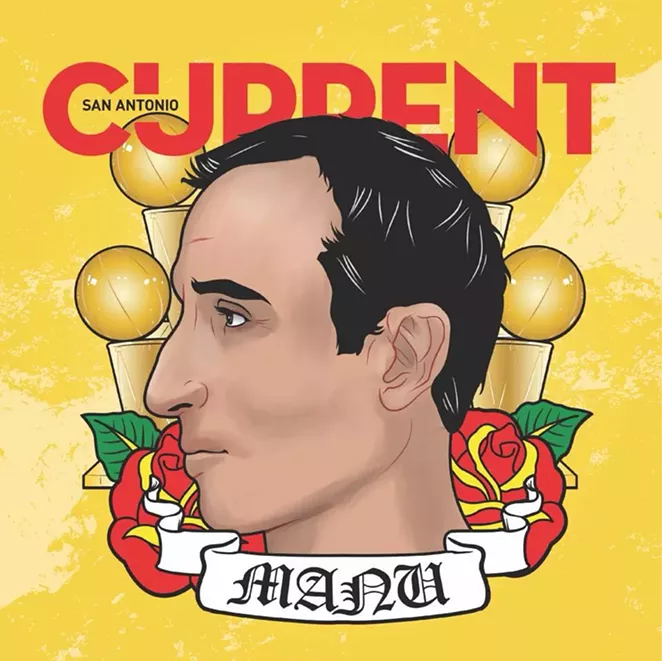 Ray Scarborough Tattooedboy
Let's remember
Manumania
.
Let's remember the veladora he inspired
Jamie Stolarski to create
.
Let's remember the shots he took. The no look passes.
Let's remember his commitment to H-E-B commercials.
The bats he pulled from mid-air.
Gracias por todo, Manu.
Stay on top of San Antonio news and views. Sign up for our Weekly Headlines Newsletter.